Three-way Action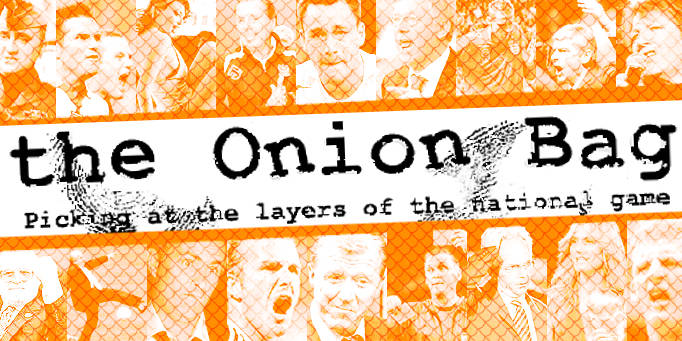 Chelsea and Manchester United outsmart Madrid
Three of Europe's top clubs have agreed a complex three-way transfer deal in an effort to spare the world from ongoing speculation. It was today announced that Manchester United's Ronaldo would move to Chelsea, Real Madrid's Robinho to Manchester United, and, er, United's Darren Fletcher to Real.
A United spokesman said, "We were sick to death of saying no to Real when they asked us about Ronaldo and Real were sick to death of saying no to Chelsea when they asked about Robinho. It struck us that by giving Ronaldo to Chelsea and Robinho coming to us, everyone would shut the fuck up."
Grifter
The sticking point in the tri-part move was who would go to Real since they neither got Ronaldo nor kept Robinho. Real president Ramon Calderon raged, "Darren Fletcher? How did that happen? This was a very complex deal, in which we were promised Ronaldo and Robinho. I think. I'm really not sure anymore, and there was a smeared
tapa
on the page where I had to sign. Look, it all got a bit confusing. I think someone has tricked us, que?"
Chelsea mouth Peter Kenyon sneered, "It shows we can work amicably with top clubs like United - and dick over so-called Spanish giants. It was a carefully orchestrated scam. Real just didn't look at the small print."
Chopper
Experts fear that tedious, ongoing transfer sagas might become commonplace in the game as clubs attempt to bamboozle each other into handing over players they didn't mean to. Professor Julius Limbani of the Croydon Institute for European Football Transfers said, "I have no idea what's going on anymore. You get so sick of this stuff that it becomes meaningless. It's at this point vulnerable clubs need to be on their guard. Just look at Tottenham. They think they've held onto Berbatov but in fact, he's already played and scored ten times for United."
Chipper
Other experts question United decision to send Ronaldo to Chelsea. Still more point out that a complex sub-clause of the deal means that he remains a United player.
The Onion Bag's intrepid reporter Larry Gak was unavailable to comment as he was so tired of the speculation, he chose to inject heroin up his jap's eye.