Bundesbag: Any other business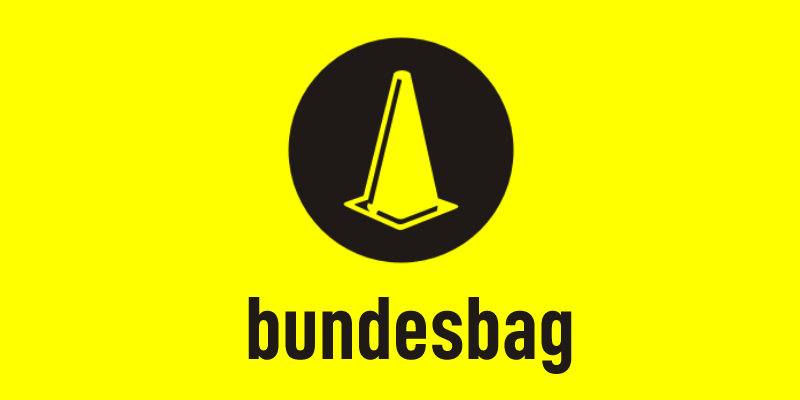 And lo, the German club football season did come to a halt. Last week the
Bundesbag
took you through the final round of what has been a vintage season for the Bundesliga. If you followed us for the last ten months as a novice, you picked the right season to get involved. You may not encounter a campaign quite as exciting as this one but the Bundesliga will still be relied upon to produce unpredictable results and unlikely heroes in the future.
This season has featured so many wonderful protagonists:
Jurgen Klinsmann
and his failed revolution at
Bayern Munich
;
Andrei Voronin
's one man crusade to win the title for unfancied
Hertha
;
Ralf Ragnick
,
Dietmar Hopp
,
Vedad Ibisevic
,
Carlos Eduardo
and the rest of the
Hoffenheim
gang who lit up the
Hinrunde
with their ambition and breathtaking football;
Artur Wichniarek
who lost his father shortly before the start of the season and went on to score 13 of
Bielefeld
's 29 goals (a statistic which, alas for him, was not enough to keep his team up);
Jurgen Klopp
who took a tired and listless
Dortmund
squad to the verge of European competition;
Martin Jol
whose
Hamburg
team, unlike his craven contemporaries in the Premier League, tried to win every competition and very nearly blew the lot.
But ultimately, the season belongs to
Wolfsburg
. Ninth at the Winter Break, champions in May and destroying pretty match everything in their path to the top. Their front pairing of
Edin Dzeko
and
Grafite
scored more goals in a season than any other strike partnership in the history of the Bundesliga. You know you've achieved something special when you've broken a record held by
Gerd Muller
. Daily Mail readers and disciples of
Samuel P Huntington
may be interested to learn that Dzeko is a Muslim and Grafite a confirmed Christian.
However, the Bundesbag's
Order Of Merit
(were such a thing to exist) goes to the coach
Felix Magath
. Turfed out by Bayern after winning two domestic doubles in succession, he exacted his revenge by reducing his former employers to also rans and must have taken great satisfaction as he watched his team demolish the Bavarians
5-1
in April, a match that proved to be the signature performance of this truly great football team.
Another contender for this fictional award was
Hans Meyer
who did for
'Gladbach
what he has a reputation for and that was rescue them from relegation. Meyer last performed this feat with
Nurnberg
. However, after a while things started to unravel and they were relegated last season. Perhaps with that in mind Mayer has stepped down as coach (no doubt with a handsome bonus for his trouble) citing the need for a new broom.
Nurnberg themsleves are back in the Bundesliga after a 5-0 (gerd) mullering of
Cottbus
in the two legged relegation play-off. Joining them are
Freiburg
and
Mainz
who both gained promotion automatically.
Finally, the German Cup was won by
Bremen
who beat
Leverkusen
thanks to a single goal by
Mesut Ozil
who has some big shoes to fill now that
Diego
has gone to
Juventus
.
That's it. The Bundesbag will pop back from time to time over the close season if there is anything exciting to remark upon. Plus we've resurrected the old Bundesbag
Twitter ID
which will keep you up to date with any snippets of information that comes our way. Then we'll be back for a new season in August. We hope you have enjoyed
SPAOTP
's coverage and hope to see you again, as semi-legendary commentator
Gary Preston
might say, "...when the whistle blows for another exciting season in the Bundesliga."