Cesc, Lies And, Er, More Lies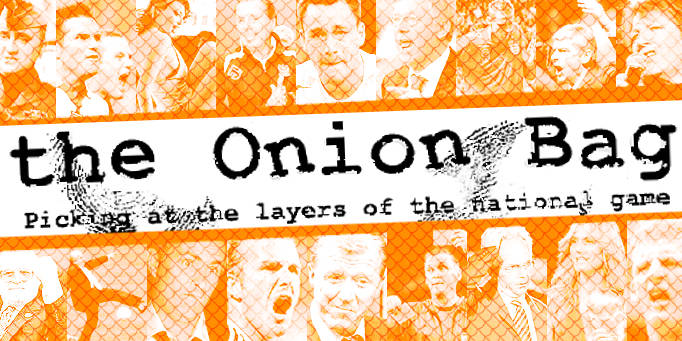 The British tennis of transfer columns
Notice that rotten, acrid smell in the wind? A stench that is, as you read this, making you gag violently, much like well-known Premier League football J...[Snip! - Ed.] likes to do while, shall we say, passing an evening with a, shall we say, professional lady? Yes, the Rumour Rendering Plant is open for business again, polluting the air above Footballville with its yellow smoke of truthiness.
Classy
In Europe, Barcelona full-back
Dani Alves
was shocked to discover his value on the transfer market has decreased by over 400% following his celebration for his Confederations Cup semifinal-winning goal for Brazil. Said one Premier League manager, "he's probably one of the best attacking fullbacks the game has ever seen, but pointing to a tattoo of his own name? I don't care if it was his son or whatever. What a douchebag."
Chelsea
are still said to be interested.
The Rumour Renderer can
EXCLUSIVELY!!!
reveal that
Cesc Fabregas
is definitely, DEFINITELY going to
Real Madrid
! In an interview with
Marca
, he said: "Estoy muy contento aquí a Arsenal. No estoy interesado en jugar por la Real".
We spent a fortnight in Fuengirola last summer, so trust us when we tell you that this translates as: "I am looking to end my Arsenal hell, and wish to issue a come-and-get-me plea to Real, my dream club".
Muck
Fabregas denies the claim, but then he would, wouldn't he? He's foreign. That's what that lot do.
Our sewage-clogged pipeline has also picked up rumours that despite scoring the winner against number one ranked Spain this past week, Villarreal's
Jozy Altidore
is still worth about US$1.50 in the European transfer market.
Goes with cream cheese
Said Villarreal manager Ernesto Valverde, "It's outrageous. An American former MLS player scores against a Euro 2008-winning Spanish first team on a thirty-five game unbeaten run. He's worth at least as much as a bagel and a
New York Sunday Times
."
Valverde proceeded to laugh until he cried, then gasped and said "
MLS
," then laughed for ten more minutes.