International Weekend TV Preview Special: 6 - 7 June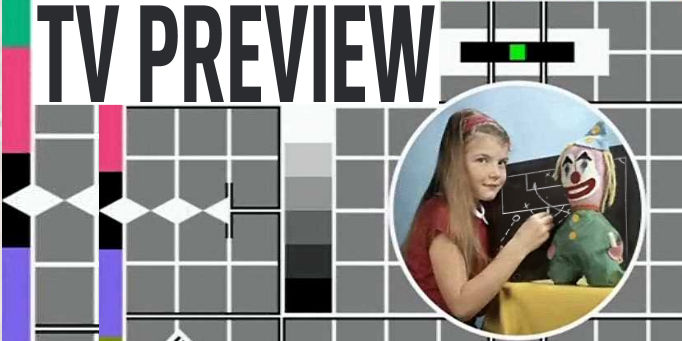 (All times - UK)
Saturday 6th June
09:00 North Korea v Iran, World Cup Qualifier, British Eurosport
Iran have much work to do. Lying fourth out of five teams in Asia Group 2 and four points behind their opponents, a defeat would pretty much spell the end of their chances. That said, Iran have won the three previous World Cup qualifiers between these two sides, so a congratulatory phone call to Pak Doo Ik might have to wait a little longer yet.
16:00 Azerbaijan v Wales, World Cup Qualifier, BBC2 Wales/Interactive
Even if Wales win today (and it's likely, let's face it), they'll still have a mountain to climb what with better teams in the group having games in hand and all. Still, one mustn't pass up the chance to see Berti Vogts in the Azerbaijan dugout looking utterly hacked off again, and that can only be a good thing.
16:00 Kazakhstan v England, World Cup Qualifier, Setanta Sports 1
Your challenge for this match is to see how many England supporters you can spot wearing fake Borat moustaches. It'll be arguably more entertaining than this potentially one-sided affair.
17:00 Qatar v Australia, World Cup Qualifier, British Eurosport 2
The Aussies have a two point lead over Japan at the top of Asia Group 1 and quite frankly if they don't qualify for next year's World Cup, they should be banned from international football until hell freezes over. Away win.
18:30 Bulgaria v Republic of Ireland, World Cup Qualifier, Setanta Sports 1
The Bulgars are well adrift in the race for a qualifying spot in Europe Group 8, in fact if Ireland (currently 2nd) win, they'll be a further three points ahead of their opponents. That, we think you'll agree, is quite a staggering statistic.
19:50 Italy v Northern Ireland, International, BBC3 / BBC2 Northern Ireland
So let's get this straight: the Republic of Ireland are playing Bulgaria tonight and will go top of thier group if they win. Italy, however, are already at the top of the group but tonight play *Northern* Ireland prior to their *own* game against Bulgaria on Wednesday. Yes, that's right. That
is
right, isn't it?
20:00 Uruguay v Brazil, World Cup Qualifier, Sky Sports 1
In the competition no-one seems to want to win, these are two of the least inconsistent teams. Brazil, despite being second in the group, really need to start winning more games rather than drawing while Uruguay could do with more wins *full stop*. Let's hope for an appropriate all-guns-blazing attitude from both of them in this one.
22:00 Argentina v Colombia, World Cup Qualifier, Sky Sports 1
Argentina, meanwhile, have slipped from their lofty perch down to fourth - below Chile, even. Time for Maradona's merry band of men to show their authority over a Colombia side that have scored just six goals in their twelve games thus far.
00:00 (Sunday) Paraguay v Chile, World Cup Qualifier, Sky Sports 1
This could turn out to be the Game of the Weekend as 1st Place plays 3rd. Paraguay are still reeling from a 1-1 draw against Ecuador and a defeat to Uruguay last time out while Chile are undefeated in their last three. A failure to win on Paraguay's part could mean a change at the top of the table and a monumental cat-among-the-pigeons situation ensuing ahead of next Wednesday's qualifiers.
Sunday 7th June
21:30 Peru v Ecuador, World Cup Qualifier, Sky Sports 1
End your weekend with a large anti-climax courtesy of this bottom-end-of-the-table drivelfest.