Beckham Phone Fury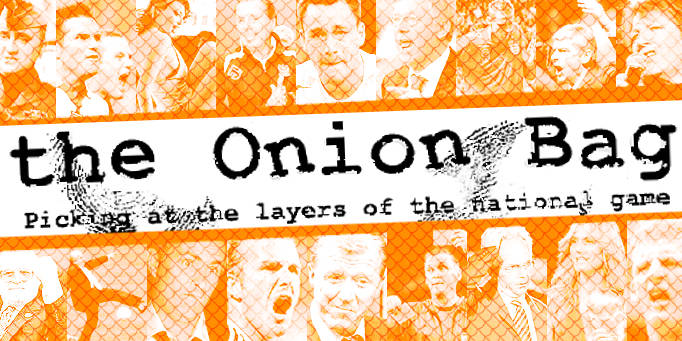 D-Beck livid his moby not hacked
David Beckham has hit back at the
News Of The World
after discovering that his phone was
not
being monitored by the English tabloid.
A number of high profile celebrities, powerful politicians, super models and Premier League footballers had their
voicemail boxes
monitored by private investigators who were retained by the
NOTW
and their evil genius owner Rupert Murdoch.
Off colour
Ernesto Cockgroupier, self-appointed spokesman for Beckham Holdings Ltd, slammed the top selling Sunday paper for not monitoring Beckham's phone activities and denying his employer valuable air time. "By not sniffing around Mr Beckham we are concerned that a disproportionate amount of media attention has been focused on his celebrity rivals which is detrimentally effecting his public profile and subsequent business interests."
Off message
Mr Cockgroupier believes that the paper's snooping selection process is biased against Beckham. "This lack of intrusion on his privacy is not only anti-competitive but is a deliberate slur on Mr Beckham's bad name."
The England legend has found his opportunities for publicity reduced of late. The activities of bad boy Cristiano Ronaldo and pretty boy Kaka have dominated the back and front pages. Beckham has found himself reduced to promoting
unauthorised books
about him by publicly slagging off Landon Donovan in order to get any sort of attention.
Jacko obsessed
However, Beckham's people deny that his star is waning. "Beckham is still a superstar." insisted Cockroupier "In the Soccer world he is still King. In fact you could call him the
King Of Soccer
. Hmm, that has a nice ring to it."
Meanwhile the News Of The World have denied that they are no longer interested in Beckham. "David is still very much in our plans" a paper insider told our intrepid reporter Larry Gak. "In fact we have an Private dick rifling through his garbage right now. Although all we were able to find were some back issues of
Hello
with all the pictures cut out."
Freedom of information
The paper declined to comment any further and have refused the Onion Bag's formal request for Elle Macpherson's phone number.