Socrates - London Football Bloggers Meet-Up 1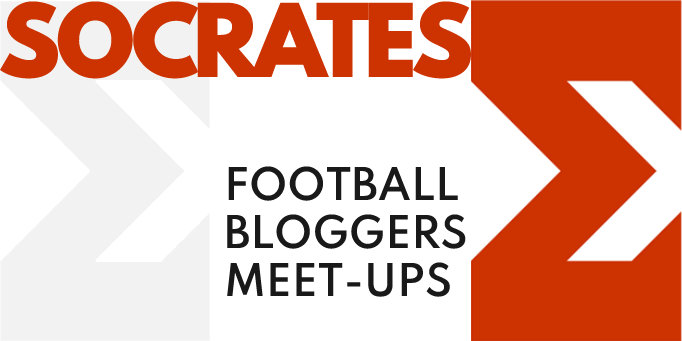 Here's a special announcement for those of you that produce football blogs in London and the surrounding areas.
Socrates is a new event where you can get together and meet fellow football bloggers from around the capital to exchange thoughts, ideas and some good old-fashioned banter.
Organised by
Some People Are On The Pitch
,
The Onion Bag
and
Two Footed Tackle
,
Socrates
will be holding its first get-together in Vauxhall, London on September 9th 2009. The event is sponsored by
Football3s
, the makers of the fabulous micro-Fantasy Football game that's going down a storm across the web, and they'll be kindly supplying the food, drink and roof over our head as part of your evening's pleasurable experience.
So if you're a football blogger in the London area (or somewhere nearby) and you'd like to come along, visit the Socrates website where you can get your name down on the list and catch up on all the other details about the event.
Look forward to seeing you there!