Eric To Becks - Pah!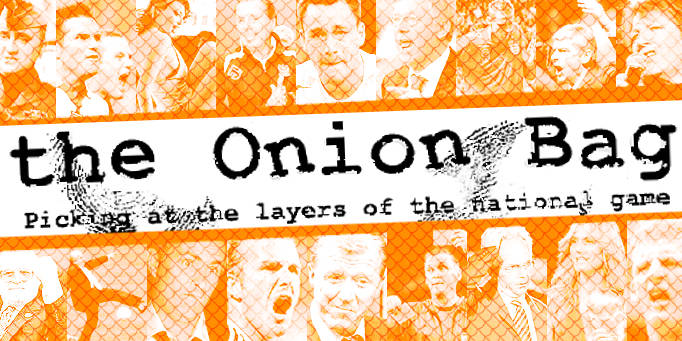 Cantona urges star to stick the boot in
Eric Cantona has slammed David Beckham, criticising him for his lack of commitment when
confronting an LA Galaxy fan
during a match last night.
Universal greeting
Beckham was verbally abused by Galaxy fans on his return to the Home Depot Centre in a friendly game against his old/future/current club AC Milan. The MLS star/Serie A journeyman took exception to the particular remarks of one fan and attempted to confront him
with a hand shake
.
Cantona believes that Beckham was too soft on the fan and instead of diplomacy he should have should used
kickplomacy
.
Studs up
The Beach Soccer legend and former Manchester United player sealed his place among football's bad boys by his barbaric endorsement of sweatshop labour. He also kicked a Crystal Palace fan in the chest after the man insulted his mother.
"When a man insults your honour you must attack!" foamed the fiery Frenchman. "To do anything less it to spurn the embrace of football and its powerful brand values. Were such a man to insult my loyalty, I would not shake his hand. I would show him the true meaning of football and stick them in his heart."
Not the face
Beckham's approach to handling abusive supporters represents a departure from the traditional methods. Players usually prefer to kick supporters in the head, chuck coins indiscriminately into the crowd or use the highly effective
point them out to a mate in the crowd and have them kneecapped later
approach which is quite popular apparently.
The Beckham botherer in question was arrested and detained at the
Jim Rome Education and Internment Centre for Unamerican Sports Activities
.
Man that is deep
Beckham himself has so far not commented on Cantona's outburst. That was until our intrepid reporter Larry Gak caught up with him at a
Helicopters For Heroes Charity Gala Night
hosted by Michael Owen. "I only have one thing to say" he said "When the trawler follows the seagulls... no wait. When the Seaweed follows the sardines. Oh Christ I had it earlier."