Gossip Hurl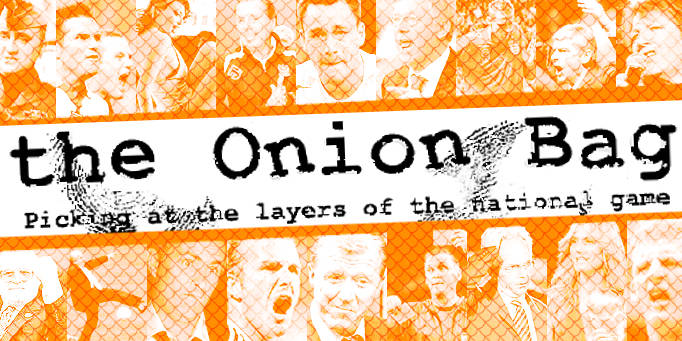 More bad lies than Tom Watson in a play-off
Just when you thought it was safe to chow down on the Burrito of Truth, along comes a fresh order of Quasidillas with Guacamole and Lies to double you over with stiff, irony-based jabs of hilarious pain to your lower abdomen! That's right: harder on your colon than that Thai sauce bangers & mash we ate the other day, it's the
Rumour Renderer
, serving up refried rumours with a smile since roughly three weeks ago.
Get on with it!
Cinemas worldwide have been inundated with as many as some bookings for the recently-announced
Dimitar Berbatov
film. For the making of
Berbatov: A 66th Minute Substitute
, producers filmed the Bulgarian during Manchester United's Champions League final against Barcelona using eighty-five synchronised cameras to give a real-time impression of the great man's artistry in all its glory.
Moviegoers will get to see him sit imperiously on the bench, exquisitely check his reflection in the top of
Mike Phelan
's shiny head and beautifully balance a biro on his top lip and pretend it's a moustache.
Loco-motion
Then, in the second half, he can be seen strolling majestically, heading a ball magnificently over the bar, strolling majestically and strolling majestically.
One critic who saw a preview told the Rumour Renderer that he openly wept when his finger got caught in the folding mechanism of his seat.
In punting news,
Sir Alex Ferguson
has rocked the gambling world by announcing his prediction for the top three finishing clubs in the Premier League next season. "There will be three teams to beat,"
he told
the
Guardian
's Tim Rich. "Ourselves,
Liverpool
and
Chelsea
will be very close together."
Sign wars
Odds-makers have been frantically adjusting payouts since the highly-respected gaffer made the statement. As
one fat bald man
told the Renderer outside a decrepit William Hill in Salisbury, "I'd assumed from the blogs and papers it'd be
Manchester City
first with every other club going into administration. This has changed everything."
Finally: which Korean communist dictator, who scored 623 goals in his nation's domestic league alone last season, is on the verge of joining City?