Scary Butcher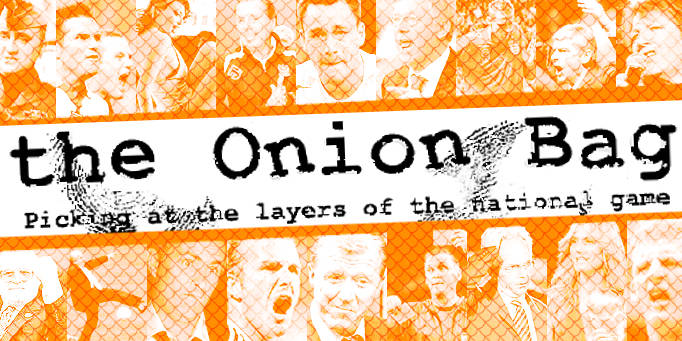 Humanely exterminating the latest transfer stories
What happens when the diarrhoeic bull of speculation does his filthy business all over the field of truth, before charging through the electric fence of dignity and ending up on our property? He gets stunned with electricity of nonsense, slaughtered with the blade of pressing deadlines and turned into news, that's what. This is the
Rumour Rendering Plant
. We're in charge now.
Thicker than water
Sluicing first off the abattoir of lies:
everyone
has left
Chelsea
for transfer fees totalling around £1 billion — everyone, that is, except
John Terry
. Stunned by the news, Carlo Ancelotti is nonetheless hopeful for the Blues' chances this season; "[Terry] bleeds blue. Literally: he has a frightening low red blood cell count. I honestly don't know how he's still alive."
Terry himself says he's up for the challenge. "Modern football's changed. Regulation states a club requires eleven men on the pitch, but I am a million souls, lodged in my gigantic, pulsating lion heart bequeathed to me by
St George
himself" he told reporters, just after his
Manchester City
medical.
Is that net or gross?
Every footballer outside England
has issued a come-and-get-me plea to a Premier League —
any Premier League club
. "Ever since the Premier League's most recent TV deal, it has been our lifelong dream to play in England," they said.
Finally, after his shock release from
his earthly form
,
Twiddles
, the Rendering Plant mog, is set for a trial with
Kitty Heaven
(the place, not the burlesque star). Twiddles had attracted the interest of
Kitty Hell
(the place, not the proprietor of one of the finest S&M dungeons in all of Saffron Walden and environs) on account of him fouling up the office that time but, all going well, he will be joining his siblings
Montague
and
Bruiser
at the celestial outfit.
Ah pussy
Asked about the transfer, the
Rumour Renderer
told the Rumour Renderer: "What am I supposed to do, check under the bonnet for cats every bloody time I want to go for a drive? Stupid fleabag. Wherever he's going, it'll be riddled with mice and all. Bloody useless, that thing. That said, we wish him all the best."