Weekend TV Preview: 20 - 22 April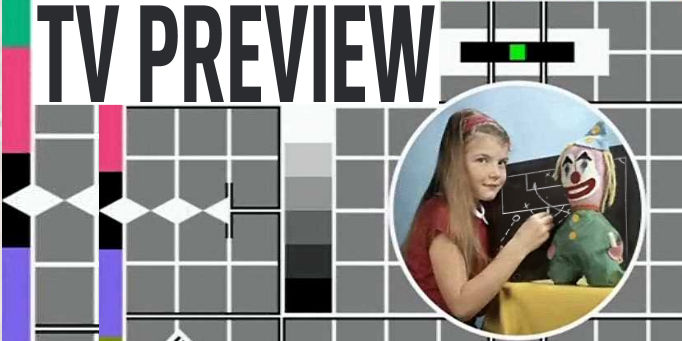 Friday 20 April
19.30 Mansfield v Wrexham, Blue Square Premier League, Premier Sports
With Fleetwood already crowned as Champions and both sides having secured a play-off place this only provides a dress rehearsal for the possible final next month.

Saturday 21 April
12.30 St Johnstone v Dundee United, SPL, ESPN/ESPN HD
A good time to be from Perth - celebrating city status and St Johnstone making it to the top half Scottish Clausura for the first time since its introduction in 2001. Dundee United are old hands, having reached this stage for the past four seasons in a row but start the post season a point behind today's hosts.

12.45 Arsenal v Chelsea Premier League, Sky Sports 2/HD2/SKY 3D
Ok, so this week Chelsea are brilliant and Arsenal are rubbish - is that right? I'm sure, that's how it works.

17.20 Middlesbrough v Southampton, Championship, Sky Sports 2/HD2
Boro's 0-0 draw with Doncaster midweek has left them with a mountain to climb if they are to reach the play-offs. Their sorry decline has seen them take just one win in their last ten games. The Saints on the other hand can secure promotion with a win - though they will be up anyway if West Ham fail to beat Leicester on Monday.

17.30 QPR v Tottenham Hotspur, Premier League, ESPN/ESPN HD
QPR's run-in looked awful, it still does in fact but having won their last three home games against Liverpool, Arsenal and Swansea there's no reason they can't turn over 'Arry's stuttering Spurs side.

19.00 Barcelona v Real Madrid, La Liga, Sky Sports 1/HD1/SKY 3D
If ever Mourinho needed to beat Barcelona it's now. Defeat will leave Real just one point clear with four games to go. Of course it'll make great viewing, whether it'll be a good game is another matter altogther.

19.45 Napoli v Novara, Serie A, ESPN/ESPN HD
Surely Napoli have to break out of this terrible run of results since their Champions League exit and beat lowly Novara. Third place is still possible for Napoli though unlikely, Navaro on the other hand need a miracle to survive in the top flight.

21.00 Sevilla v Levante, La Liga, Sky Sports 1/Sky Sports 1 HD
The battle for european places in La Liga could hardly be tighter with just three points separating these teams in 9th and 5th respectively. Sevilla have been dropping points against their closest rivals so look favouries to miss out.

Sunday 22 April
07.00 Brisbane Roar v Perth Glory, A-League Grand Final, Sky Sports 4/HD4
Two teams that perfectly represent my theory that A-League teamnames are all euphemisms. Brisbane are looking to retain their title against a Perth reaching this stage for the first time.

11.30 Fiorentina v Inter, Serie A, ESPN/ESPN HD
Despite their win the other week in Milan, Fiorentina will be looking over their shoulders at a resurgent Lecce side on a fantastic run to escape relegation. Inter are desperate for the win now that Juventus have reclaimed top spot.

12.30 Manchester Utd v Everton, Premier League, Sky Sports 1/HD1
Penalty for Man U about 20 minutes in. What do you reckon?

14.00 Motherwell v Celtic, SPL, Sky Sports 4/HD4
The Scottish Clausura starts with Celtic already Champions, Motherwell's bid to snatch Champions League football from Rangers has come off the rails after taking just one point in their last three games.

16.00 Wolves v Man City Premier League, Sky Sports 1/HD1
Terry Connor gets to stand on the touchline and watch his side get taken apart. Again. Defeat here will see them relegated if QPR win on Saturday.

16.30 Hannover 96 v SC Freiburg, Bundesliga, ESPN/ESPN HD
Hannover are still in the chase for a Europa League spot but face a FReiburg side un beaten in eight matches and seemingly clear of relegation worries

19.45 Juventus v Roma, Serie A, ESPN/ESPN HD
Juve have ridden out their toughest fixtures in this run-in and have come out of it top of the table with five straight wins. Another defeat could spell the end of Roma's Champions League hopes.

20.30 Valencia v Real Betis, La Liga, Sky Sports 1/HD1
Betis are a much imporved side and have put in some good performances lately. They could upset a wobbling Valencia side struggling to hold on to third spot.

23.00 DC United v New York Red Bulls, MLS, ESPN/ESPN HD
Both sides are being left in the dust of Sporting KC in the Eastern Conference. The sides third and second in the table are alreadly 11 points behind the seven wins from seven former Wizards.