Fourth Place To Go Down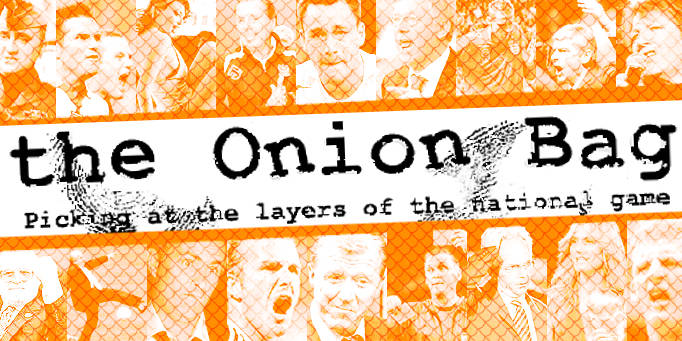 It's four and out, say FA chiefs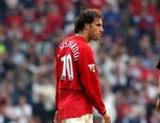 Club officials and supporters from the top six of the Premier League were outraged this morning when it was revealed that the team that finishes the season fourth in the Premiership will be
relegated to Division One
. The champions League qualification place will instead go to the team that finishes fourth from bottom with the third from bottom team being spared from relegation.
Cardiff Away
The news was announced outside the urine soaked FA Headquarters in Soho Square by a spokes-eunuch of
His Holiness Pope Trevor I
. In a statement read in front of disbelieving crack-heads the spokes-eunuch announced this latest papal decree:
"By the Great God Zigga Zagga His Holiness Pope Trev declares that he is bored rigid with under achieving teams like Liverpool and Newcastle United blagging their way into the Champions league at the last minute by being decent enough to win their home games but rubbish enough to put the rest of us to sleep. Further, we wish to reward the pluckiness of struggling teams by sparing one of them from a quick return to the Nationwide League and giving another team the chance of getting thrashed by Sparta Prague."
Green Coat
Both Newcastle manager Bobby Robson and Liverpool boss Gerrard Houliier were apoplectic at the Pontif's decision, not only to put their clubs future at risk by the threat of relegation by the His Holiness's naming of the two club in the decree.
"To name a club in a papal decree has never happened and I am furious that he should choose my players at this time." Said Houllier after watching his team crash to Southampton at St Mary's 2-0.
Robson himself was furious at the decision. Assuming "Harry's coat is green by God!!" Is a geordie term for fury. And we all hope it is.
Knickers
The Onion Bag spoke to Charlton and Fulham managers Alan Curbishley and Chris Coleman, whose teams have a chance at fourth spot and they were unconcerned about the prospect of missing out on Champions League football. "We're not bothered." They both said simultaneously, "Everyone knows we'll fall away with five games to go so there's no point in wetting our knickers is there."
Four
Meanwhile, it was all smiles at the bottom of the table. "This gives us renewed hope." said Wolves boss David Jones after 4-0 home defeat to Aston Villa yesterday. Leicester boss Micky Adams was over the moon. "This news rounds off an excellent week for us." he said.
However, yet another critic of the plan emerged tonight in the shape of Manchester United. Sir Alex Ferguson was deeply worried. Speaking after his teams 4-1 defeat to local rivals Manchester City he said: "This could seriously f**k up our season."