Leicester Three's Jail Hell Revealed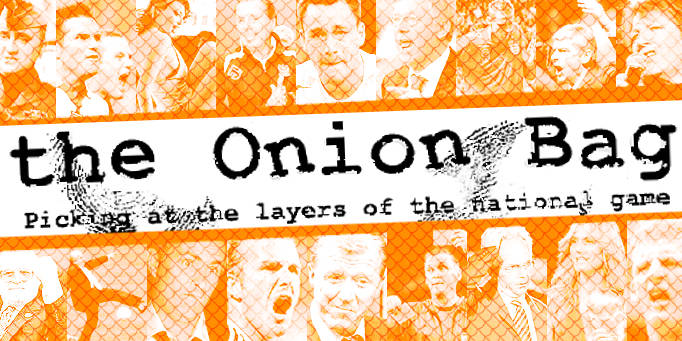 They made us wear 'George' say traumatized players
Leicester City's recently released footballers, Frank Sinclair, Paul Dickov and Keith Gillespie spoke exclusively to The Onion Bag about their frightening ordeal in which they were forced by prison guards to wear cheap clothing from Asda and play football with poor people.
Stench
"It was humiliating," said Dickov, "the stitching on some of these garments were appaling. And some of those poor people really smelled. The stench was sickening."
The three player were finally released after stumping up 160,000 yo-yo's after having been charged with sexual aggression towards three women at the rich persons hang out La Manga.
Escape to Victory
"The treatment we received was disgraceful" Gillespie continued, "It was like something out of a prison movie. Like that one with Sylvester Stallone. What was it called?"
The prison that the trio were held for a few days has been referred to by hysterical media types as
La Mantanomo Bay
has been subject to tremendous criticism from super human rights groups.
Injustice
Activist Ernesto Cokehole has campaigned for years on behalf of
Our Master's Voice
, a campaigning group who speak out against the world wide mistreatment of celebrities and the super rich.
The kind of testimony from these courageous football stars is all to common I'm afraid." Said Cokehole.
"We call upon the Spanish authorities to drop these scandalous charges. I mean 'Sexual Aggression'! What does that mean. Those girls were probably immigrants. Almost certainly on the game. Good for nothing but servitude and spit roasting."
Trouble and strife
The three will now return to their families and loved ones where presumably they have some explaining to do.