Kenyon Survives Aquatic Calamity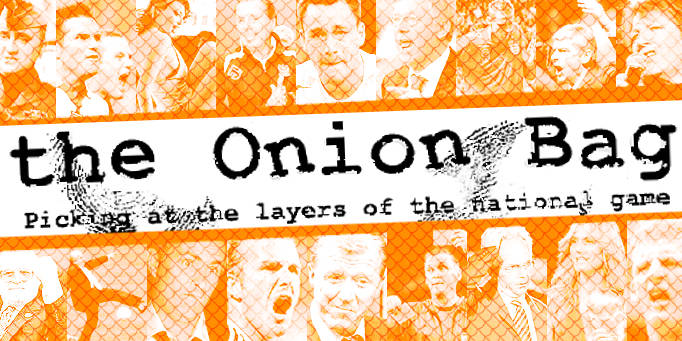 The real story of Sven's trip to Pete's house
Chelsea Chief Executive Peter Kenyon is tonight recovering in hospital after an almost fatal incident at Chelsea owner Roman Abramovich's luxury West London lair. Mr Kenyon was rushed to hospital early on Sunday morning after receiving a number of vicious bites and losing a substantial amount of blood.
Pond
According to stunned onlookers the incident occurred shortly after the news of Sven Sony Erikson's new contract with the FA was made public. "I couldn't believe it," said one disbelieving lackey. "Mr Kenyon was crossing the ornamental pond when suddenly the bridge collapsed, causing him to fall inside the pool of Mr Abramovich's prize man-eating piranhas."
Just 24 hours beforehand, Harry Scumbag, a freelance reporter, had exclusively taken pictures of Sven have a poo inside Peter Kenyon's house - a clear indication that the England coach had no plans to stay on managing the side after Euro 2004. "I was walking down the King's Road, when I was embarrassingly caught short, " said Sven. "I asked Nancy if she knew of public toilets near there but she said no. I phoned David Beckham and asked him if he knew of any public toilets on or near the Kings Road but it went straight to voicemail. I think he must have switched it off. Been asleep most likely," he boringly droned.
China
"Eventually I realised - just in time - that I was just around the corner from Peter Kenyon's house. I knocked on the door and after very a brief period of small talk I enquired if I could use his toilet. He said yes. I noticed he had his hallway decorated, I told him it looked nice, he said thank you. After I went to the toilet I left, though I did stay and have a cup of tea, it was very nice, it was served in a china cup."
Harry Scumbag is sure there is more to this seemingly innocuous event. "Chelsea clearly want Claudio out and Sven in. This new contract with the FA is just a smoke screen - Chelsea will get their man even if I have to personally hound him out of the England job for them to get him."
Failure
Mr Kenyon, who managed to scramble his way to safety from the carnivorous fish was said to be in a stable condition in hospital after miraculously suffering only superficial wounds. A spokesperson for the club said "While Mr Abramovich does not tolerate failure, Kenyon has not yet out-lived his usefulness."