Gazza In Double-o Heaven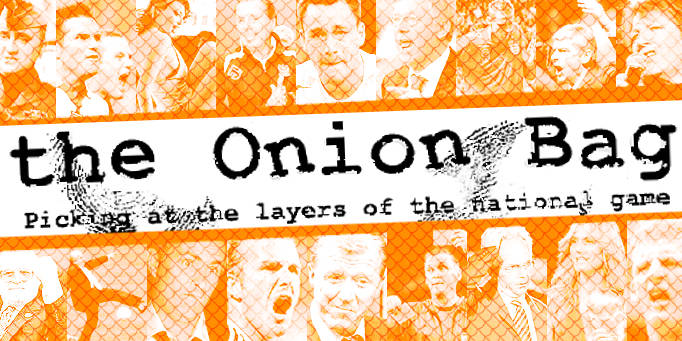 Washed-up footballer is the next 007
In an announcement that has shocked both the football and film worlds, former England hero Paul "Gazza" Gascoigne has been announced as the new James Bond. It was widely expected that actor Daniel Craig would be unveiled as the world's most famous secret agent. But when his mum blabbed to a newspaper about her son's new job, angering the film's producers, Craig was promptly fired.
Take It Easy, Charlie
On the same day as the Bond annoucement, Paul Gascoigne was set to be unveiled as the new manager of lowly Conference side Kettering Town. A deal was swiftly made that saw Gascoigne don Bond's tuxedo and Walther PPK with Craig going the other way to take on his first job in football management.
Let's Get There In One Piece
A producer of the 21st Bond film, Casino Royale, explained to the Onion Bag's intrepid reporter Larry Gak, "We'd paid for the sandwiches at the press conference so couldn't cancel it. It was fortuitous that Paul was available. It was a simple matter of driving Daniel to the Kettering presser and bringing Paul to ours. We used a jet-powered car that even Q would have been proud of," he added lamely, a sparkle of sweat on his nervous upper lip.
Charlie?
Gascoigne was upbeat about landing the part. "Ow-waaay the lads! I'll have a reet good time with all them lasses. That Denise Richards who was Christmas Jones. Wad a cracker!". Actor Daniel Craig was philosophical about losing out on the biggest part of his life: "Obviously I'm disappointed as we all worked very hard. My lads put on a good show today but sometimes you need a bit of luck in this game, " he remarked, hinting that he may not be so bad as a manager after all.