Ref: You'll Thank Me When You're Older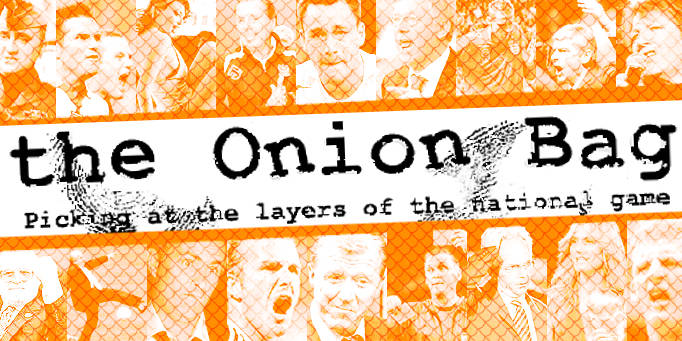 Don't spare the rod says official
Referee Richard Beeby who sent off Barnet goalkeeper Ross Flitney for handball only 90 seconds into his team's
Carling Cup clash at Manchester United
beleives that the experience will have done the distraut young keeper some good.
The officious official decided to stick to the letter of the law and dismiss the 21-year-old on the biggest night of his life for a benign offence that harmed no one except Barnet themselves, who conceded a goal from the resultant free kick.
Beeby Elliott
"Believe it or not," the jobsworth ref said after the game, "It will do him good. Young boys have to realise that life isn't fair and is mostly made up of one crushing disappointment after another. I should know. How do you think I ended up as a second rate referee? I wanted to be a ballet dancer when I was a lad but my feet were too big and older boys from the rough estate would push me around and make fun of me."
Little Big Man
We asked him if the game (which ended 4-1 to United) had been ruined by his decision and that given the circumstances maybe it would have been better to just give the lad a stern word and let him off with a yellow card? Beeby was unsympathetic. "Rules are rules," he said defiantly. "And that is more important than the game itself. Also my supervisor was watching me from the stand and I might have got told off. Besides, I felt like a big man making him cry like that."
Two days later, a hastily convened FA hearing overturned the red card. Strangely, no date has been set for the replay.
Lip Service
Meanwhile, as Flitney came to terms with his shattered dreams both the Newcastle captain Alan Shearer and Grimsby skipper Justin Whittle were exchanging elbows and abuse during the
two teams' cup match
that same evening. Shearer himself had to have stitches on his lucrative gob. Neither player was booked. Match referee Mark Halsey remained tight lipped about the England legend's fat lip. "I saw nothing," he told The Onion Bag. "And anyway, it's only the Carling Cup. What's the big deal?"