Qualified Success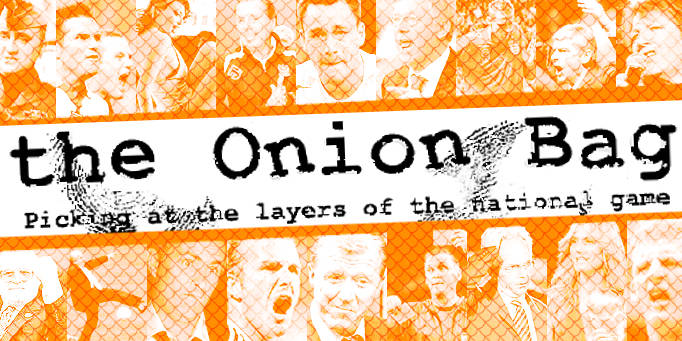 Sven's tactics prove boring is best
There was dancing in the streets the length and breadth of the country as England qualified for the 2006 World Cup with a game to spare. Sven Goran Eriksson was quick to praise the qualities within the squad that allowed England to reach this position: his own tactical genius.
World Cup qualifying
Thanks to an unconvincing defeat of Austria and a result in a far more competitive group, England fans celebrated to a level that eclipsed the Rugby World Cup win, the recent Ashes win and the successful Olympic Bid all added together.
The Swedish head coach took time out from the "hookers and gin" qualification party held at FA headquarters to reflect on the success.
... is very much like...
"It would be niaive for anyone to think that you can win games simply by scoring more goals than the opposition", he told intrepid reporter Larry Gak in an exclusive interview for The Onion Bag.
... making love...
"Anyone can put a bunch of highly-paid world class players on a pitch and get them to win matches. True quality comes in achieving your goals without anyone having an idea as to how you managed it. This is the secret to my success.
... to a beautiful woman
"Look at my exploits with the ladies. Sure I'm not the prettiest - thinning hair, glasses and bad teeth - but I can still pull some cracking birds. It's like that with international football management: yes it's ugly, disappointing and frankly unconvincing, but it works.
"I hope to use my skills to great effect in Germany." Whether this means England will win or German women should be wary was unclear.