Ref: God Told Me To Send Off Becks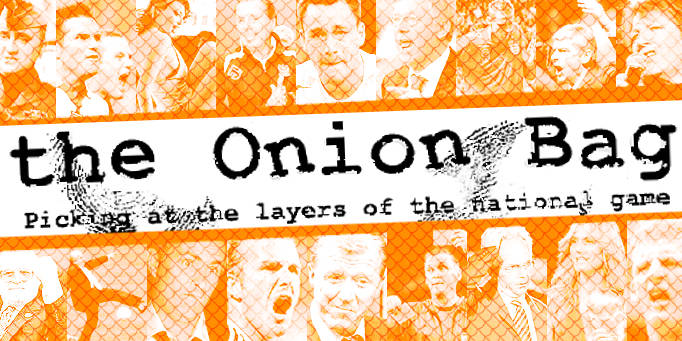 Official claims devine intervention
Spanish referee Luis Medina Cantalejo has admitted that
GOD
instructed him to send off England player-manager David Beckham during last Saturday's World Cup qualifier against Austria.
Beckham was
sent off
during England's 1-0 victory for two inocuous yellow cards .
French kissing
"It was like some kind of wonderful dream," the myopic Spaniard told The Onion Bag's intrepid reporter Larry Gak. "The game was gettin' kinda dull but then it hit me as though the almighty had come down from on high. A great wave of his power engulfed me and the Lord said unto me... Beckham must go!"
"Just as Ah was trying to figure out how to do the Lord's work the clumsy oaf took matters into his own hands and mah path was clear. Praise tha Lord!!" he said in tongues
On days like these
Alas, this is not the first instance where
earth shattering events have been brought about by the voice of GOD
but this is by far the most important.
Beckham now faces a lengthy ban for his two yellow cards. When we caught up with him after the game he was philosophical: "Pfffff. Well, as Karl Marx said 'Man is born as free as the wind blows'. Or was that Matt Munro? I dunno. Pfffff."
Rights issue
Anyhoo, since The Netherlands beat the Czechs later that evening, it doesn't matter because England and Poland qualify for the World Cup, which effectively renders their match on Wednesday a dead rubber. A spokesman for the BBC (who hold the broadcast rights for the England v Poland match) was furious. "We intend to appeal," he told a rapidly emptying press conference.
Spanish flea
The final word in the sorry affair was left to the Spanish ref himself. We asked him if he was aware that sometimes the
DEVIL
disguised himself as
GOD
in order to get his work done he replied: "Ah have seen the
DEVIL
. He calls himself Rooooooooooney. And Ah know that he is not due back from suspension 'till Wednesday."
Hallelujah!