George's Burleysque House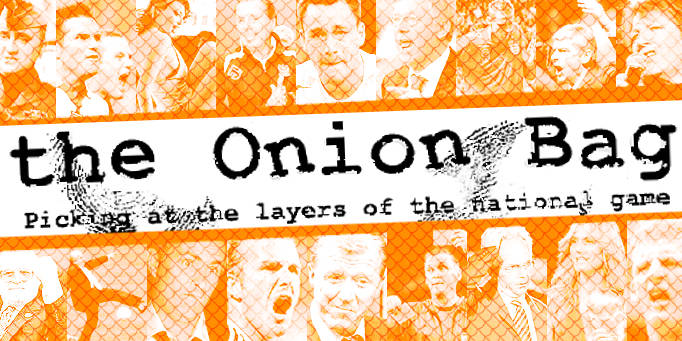 News Briefs
A misprint in the confidentiality agreement between Heart of Mid Lothian and recently
departed manager
George Burley means that while neither party can give the reasons for his departure they are bound
not
to deny any allegations as to why he left.
Diff'rent Foulkes
Consequently, mischievous hacks have forced Hearts Chairman George Foulkes to
not
deny that Burley was sacked because he used Tynecastle's banqueting facilities as a burlesque house and because his cross dressing was spreading to the rest of the squad. Allegations that he lost his job in a game of poker with the clubs new majority shareholder Lithuanian banker Vladimir Romanov have also
not
been denied. Although we understand that Burley did lose his shirt.
Monkey business
Romanov has employed 10,000 chimpanzees to draft a statement
not
denying every conceivable explanation no matter how ludicrous. They are expected to complete there work by 2056. Meanwhile former England manager, Bobby Robson is among the favourites to replace Burley providing he passes the entrance exam. He was last seen in Aberdeen asking directions.
Don't mention the...
In other news,
England fans
are furious at their German counterparts for producing a range of T-shirts with off colour and sarcastic sentiments regarding the two nations joint history. Among some of the slogans are "Don't mention Rover cars" and "Don't mention our efficient railway network". Particularly controversial is "Don't mention Gareth Southgate". England activist Les Dyke is outraged. "Honestly, you'd think after all these years they'd come up with some new gags."
And finally
The Metropolitan Police have issued a warning to young women about the dangers of meeting professional footballers in expensive London hotel rooms. A senior offical at New Scotland Yard told the Onion Bag: "Given the number of instances occuring, we feel we must warn attractive young women that going back to a swanky hotel suite in the small hours of the morning with a young professional footballer will probably result in them having sex."