O'leary Fisting Shock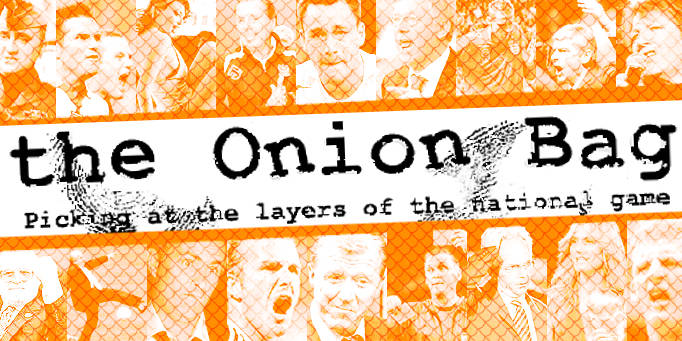 Blues up in arms at Villa Boss
Aston Villa manager David O'Leary faces an FA investigation after complaints that he used explicit pornographic fisting gestures immediately after his team victory in the derby match with Birmingham City.
Brum Derby
At the final whistle O'Leary ran across the pitch to the director's box, passing a load of Birmingham supporters, pointing and thrusting a clenched fist upwards. He claimed that he was pointing at, and paying tribute to, club Chairman Doug Ellis who been a bit poorly recently (he is 82 years old after all). Despite that, bitter and lonely Birmingham supporters have reported O'Leary's antics as lewd and unsavoury.
Brown Derby
"We were particularly outraged with the fisting," said Les Dyke of the Blues for Sexual Abstinance pressure group. "We all had clenched sphincters in the last few minutes of the match and the sight O'Leary giving it the upward thrust only served as a painful reminder of how we were all feeling."
Tears to the eyes
The FA has been asked to look into it. An FA spokesman told the Onion Bag: "Following a number of high pitched complaints from Birmingham City supporters, we are obliged to conduct a thorough inspection of Aston Villa manager's post-match fisting." The spokesman wanted to make it clear that the enquiry will only probe tentatively. "We don't intend to get our hands dirty," he said.
Rough passage
O'Leary insists he doesn't know what the fuss is all about. "All I wanted to do was thank the Chairman for everything he's done. He's had to take a lot of fingers from our fans over the years. It's been a pretty uncomfortable ride for him and he deserves a much smoother passage."