Berlusconi's Cash For Games Scandal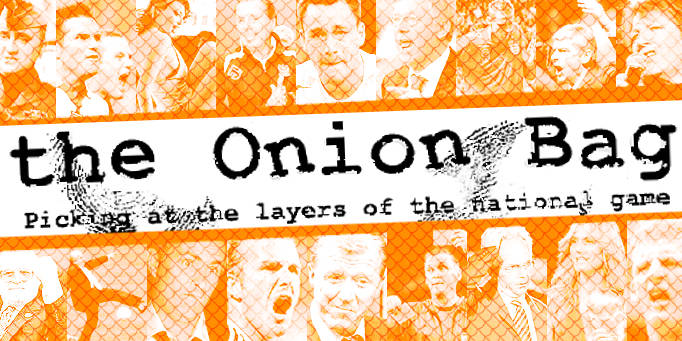 Billionaire tyrant shows his wedge
AC Milan owner, media mogul and Prime Minister of Italy, Il Duce Silvio Berlusconi has been handing out massive cash "gifts" to players to influence the outcome of football matches.
Wonga
Berlusconi,
no stranger to allegations of financial shenanigans
, was president of the Milanese team for 18 years and The Onion Bag's intrepid reporter Larry Gak has uncovered a paper trail of huge sums of money being paid into the banks accounts of high profile international footballers going all the way back to the late 1980s.
The Duce's accountants would create a complex miasma of accounting techniques such as money transfers and paying-in books to reward footballers for playing football for Milan and winning a large number of football matches including, on no more than six separate occasions, the
Champions League Final
.
Flob
Some of the players implicated in the scandal include the Dutch trio of Ruud "Fog on the Tyne" Gullitt, Marco "The Man" Van Basten and Frank "Spit the Dog" Rijkaard. Other stuffed walleted soccer stars are Italian defensive legend Franco "Never a foot wrong" Baresi, Andrei "He doesn't miss from there" Shevchenko and Luther "Aren't you John Barnes?" Blissett.
However, the scandal is not restricted to the players themselves. We have uncovered documentation proving that the
Italian Government
were taking their cut of each payment, as though it were some sort of deduction, sometimes as much as twenty five per cent.
Duce
Our man Gak was captured while attempting to infiltrate Berlusconi's Alpine Retreat in Northern Italy. Before they strung him up and left him to die he managed to get a denial from Silvio of any wrongdoing:
"Even if I had broken the law it would matter little", he scoffed. "For I am the Duce. Lord of all I survey. I shall simply decree my innocence and hang ten thousand cut-throats and vagabonds from each lamppost in the eternal city as a demonstration of my might. Their death throes will be covered live by all my TV stations. Veronica! Where is my personal camera crew. I wish to watch myself."