Happy Harry's Houdini Pledge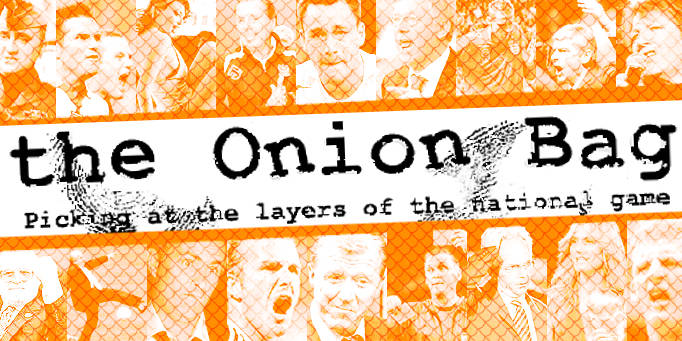 "Stay up, and I'll strap on the straitjacket," he roars
As Pedro Mendes' marvellous double strike against Manchester City and Pompey's 4-2 thumping of West Ham under 14s fuelled the blind optimism of the Fratton Park faithful and sparked dreams of Premiership survival, rubbery-faced manager Harry Redknapp promised to tour the country re-enacting the feats of legendary escapologist Harry Houdini if his Portsmouth charges beat the drop.
Banter
"It started as a bit of banter between me and the lads," Harry told the Onion Bag. "We were joking about all the
"Houdini" headlines
and Pedro bet me a pony I couldn't escape from one of the lockers in the changing rooms whilst gagged and bound and blindfolded with a sock. It snowballed from there really — Dejan Stefanovic says he'll lend me his straitjacket and handcuffs, and (Lomana) Lua Lua keeps coming up to me and asking if he can hit me really hard in the stomach."
Bother
Cilla Black-bothering Chairman Milan Mandaric is backing his manager to the hilt over the harebrained plan, and is confident that the added incentive of watching their gaffer chained up and entirely immersed in a giant aquarium without breathing apparatus will spur the players on. "I think we could well have another David Blaine on our hands," he said, rubbing his hands together gleefully.
Box
It is widely believed that, privately, the Pompey Board are keen to keep a lid on their notoriously flighty manager during the close season and see the prospect of him spending the summer with no food or water suspended from a Perspex box high in the Fratton Park rafters as an ideal way of ensuring he doesn't bugger off back to Southampton.
Blimey
But Redknapp's son Jamie urged caution: "Dad's always gambling — he simply can't resist a bet. But having a quick flutter on the gee-gees and attempting to escape from a heavily padlocked chest submerged 50 feet below Portsmouth Harbour are two very different things. I just hope he knows what he's doing."