Paperback Writer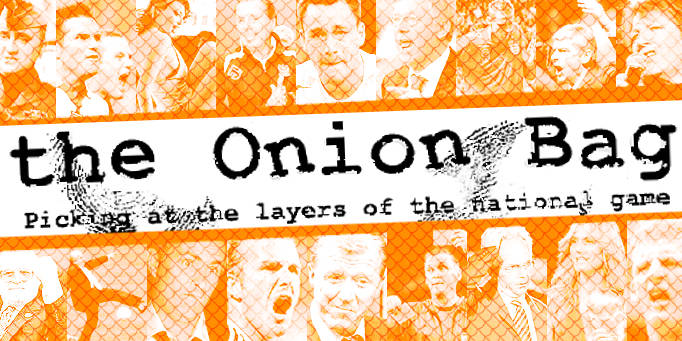 Beatle Ghost Pens Roonography
England's soccer sensation Wayne Rooney has recruited the ghost of dead Beatle John Lennon to write his
autobiography
.
The Beatles were a beat combo who revolutionised popular music and ruined the knickers of millions of nubile and repressed young women during the 1960s. Lennon agreed to pen the fellow scousers autobiography following a request from Rooney via his personal, and controversial, spiritual medium Grizelda Marcos.
In my life
"Grizelda has been my connection to the other side for six months now and introduced me to John Lennon", Rooney told a sceptical Onion bag reporter Larry Gak. "She said that John thinks I'm a great player and he'd love to ghost write my books for me. I've discussed my past at length with John, via Grizelda of course, and she, I mean he thinks he's the best man for the job."
Money
Madame Marcos will act as a bridge between the spirit world and Rooney's laptop channelling the words of the departed musician directly into the computer using
Microsoft Ghost Chat 2006
.
Rooney's fee for the five book deal is £5 million. Ten per cent of which will go to Marcos as a 'spiritual levy'. "It's only fair that she take some of the money", said Rooney. "Without her I would never have met the man they named Liverpool Airport after."
Concerned friends and jealous hacks have denounced Marcos as a charlatan and a fraud. Marcos herself vehemently denies that she is taking advantage of Rooney's tender years and, shall we say, limited reason.
Let it be
"I can assure you that I have provided spiritual guidance for some of the richest Kings and Queens of Europe. I've even had a one hour special on Living TV", she told Larry Gak from her four bedroom detached house in High Wycombe. Before Gak could ask what the big deal in that was she suddenly cried out: "Wait! I am receiving a message for you from the other side. A man… a bookie… he says you are in his debt. Something about £50. He says to give it to me and I shall see he gets it."
The End
The ghost of Lennon was unavailable for comment. He's busy doing a benefit gig called
Make Purgatory History
with Jim Morrison, Marc Bolan and Nick Drake. The concert has been attacked by Generation Ex's as a pointless exercise "A few well meaning dead rock stars isn't going to be enough to end an eternity of torment", said one. "If anything they'll make it worse."