Fancy Mess Party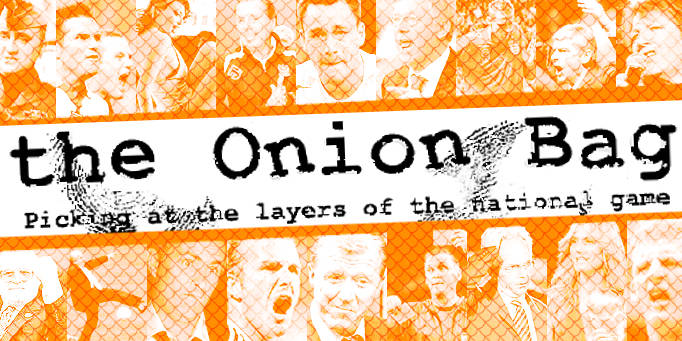 McCarthy plans big celebration for first top flight 'season'
Mick McCarthy has announced plans for a big shin-dig at the Stadium of Light before this Saturday's match with Wigan. The game marks McCarthy's 38th premiership match in charge - equivalent to a full season of top flight football.
Awful
For the 37 Premiership games he's been in charge so far, McCarthy's record doesn't really lend too much cause for celebration: won two, drawn four, lost 31 with a goal difference of minus 48 and a points tally of ten.
Sunderland look set to beat the record for the least successful season in the premiership; currently 19 points - a record already held by Sunderland. That team managed to get those 19 points before McCarthy joined for the remaining nine games of the 2002/03 season.
Terrible
But McCarthy feels a celebration is just what's needed to turn his club's fortunes around. He's already booked the hall and the DJ and has invited players and fans to join in.
"Yeah it'll be right classy", he explained. "Sausage rolls, pork pies, one of those hedgehog things made with cheese and pineapple on cocktail sticks - none of your rubbish."
Hopeless
When pressed about his dire performance in charge, Mick went on the defensive: with predictably hopeless results. "It's very easy to focus on the negatives", he told intrepid Onion Bag reporter Larry Gak. "There are positives we can take out of this season." Such as? "Erm, well - no one's been horribly maimed by escaped tigers. There's one."
An uncomfortable silence fell between the two. Our reporter felt it the best opportunity to wrap up the interview and leave. "Off already?" Mick remarked. "Well, I'll see you next week. It'll be great. Bring some mates too - more the merrier. Don't go - I'm so lonely."
D'oh!
Breaking News:
Just as the Onion Bag went to press (annoyingly), Sunderland sacked Mick McCarthy. In a statement, Chairman Bob Murray was full of regrets. "I wish to apologise to the staff of The Onion Bag for manking up their index page with our, not altogether surprising, decision to sack our manager. Needless to say, Mick's anniversary celebrations are cancelled." McCarthy was philosophical about the news "Looks like the party's over" he said.