Black Hole At The Bernabeu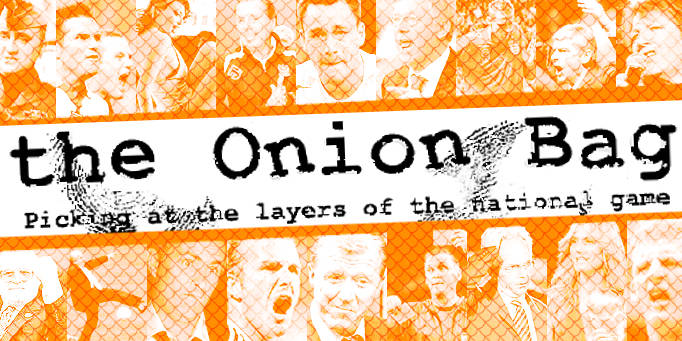 Super-sized striker sinking side, says scientist
Real Madrid chiefs have been warned that the ballooning weight of superstar striker Ronaldo is the root cause of the Galacticos poor form and could result in the club being sucked into oblivion.
Battle-scarred Galacticos
The Brazilian superstar looked heavy-footed and bloated in his side's Champion's League dismissal at the hands of Arsenal earlier this week. Experts believe this could be the early stages of something far more worrying.
Dr Julius Limbani, Head of Cosmology at Croydon University issued a stern warning. "The Galacticos means stars in English - and we all know the terrible problems that occur when stars get too heavy."
Real or no Real
He continued: "Ronaldo is in severe danger of collapsing in on himself and creating a black hole in Real's forward line. Given their natural attack playing style, it's very likely that all of their outfield players will be sucked in - even their Goalkeeper, Casillas, would probably need to hang on to a goal post."
With the World Cup looming over the horizon, and Ronaldo's presence virtually guaranteed, FIFA officials are terrified that the entire world game could be consumed by the impending singularity Ronaldo is set to become.
Pooh pooh
Brazil's FA have been petitioned to drop their bouncing compatriot from their squad in the interests of securing the planet's welfare. "You must be joking", said their Head of Marketing Ernesto Cockgroupier. "We didn't drop him in France 98 so why should we let our sponsors down now. Besides, its all rubbish... just like the rain forest."
(c) Disney Corporation
In a desperate attempt to avert a global catastrophe, World leaders have called upon the cast of 1979 Disney film
The Black Hole
for help. Most of them are dead or terminally unemployable, apart from the industrious little robot V.I.N.CENT who has recharged his battery and is ready for action. "It won't be easy", he told The Onion Bag. "To begin with David Beckham is insisting on coming with me so he can be the first to hug me when I save the World."