Rain In Spain Falls Mainly On Jose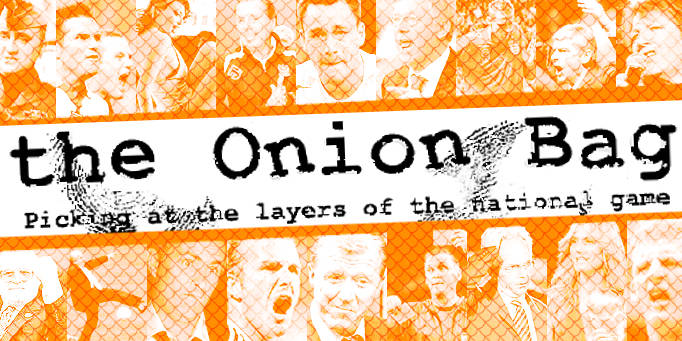 Blues boss jostles and bustles in Catalonia
Chelsea manager Jose Mourinho and his players faced a stream of flobby abuse upon arriving in Barcelona for tomorrow's Champs league second leg clash with the Catalan side.
No sooner had the Special One got off the plane, he was being jostled and abused by Barcelona fans, angry at the Portuguese manager for accusing their Argentine winger, Lionel Messi, of diving in the first leg of the quarter final.
Flob a dob
Once the Chelsea squad boarded their team coach some of the more phlegmatic Baraclona fans gobbed at them. One particular flob landed right where Jose's head would have been were it not for the coach window.
Fingers are being pointed by lazy hacks at Barca manager Frank Rijkaard as the possible architect of the hock attack. It we he, after all, who so spectacularly flobbed into the hair of German striker Rudi Voller's flowing locks of curly hair during the Holland v Germany World Cup match in Italia 90. Voller had to cut his hair off in the end. That kind of greeny never shifts.
Branding
This is the beginning of what is set to be billed (probably by Sky Sports) as "Blues Week Of Hell" in which Chelsea face defeat at the hands of the Catalans and return home to a hefty Premier League fine following their manager's antics during the Blues Premiership encounter with West Bromich Albion last Saturday.
Posturing
The referee's match report implicates Mourinho for the heinous crimes of "excessive sitting down" at half time (which got Albion boss Bryan Robson all worked up) plus "unconvincing 'hold me back, hold me back' style posturing" after Jose got a bit miffed following Didier Drogba's pathetic death scream while trying to get Jonathon Greening sent off. Robson is set to be punished for "poorly executed 'come on then' gestures".
Heavy price
Meanwhile, the real victim of all this indignity is a man called Diego Dyke (not his real name) MD of Diego's Cleanio Coachios who is charged with washing the Chelsea coach in Barcalona. "Three illegal Tunisian workers died cleaning the gob off that bus", he wept. "They're not as cheap as you think y'know."