Extreme Makeover For Chelsea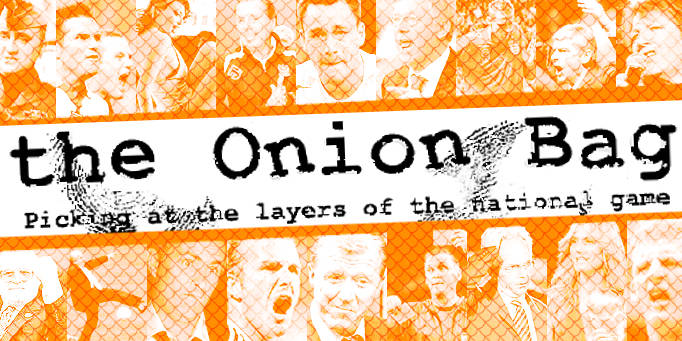 Champions to get an ideal home show
Following Chelsea's shock defeat to neighbours Fulham last Sunday and their, less surprising, Champion's League exit at Barcelona, obnoxious US TV show Extreme Makeover have been called in to transform the English champions.
The new show will be called
Extreme Makeover-Premier League Edition
and will be hosted by series regular Ty Bedwetting.
Planetary menace
"We'll start with the Bridge itself" said Bedwetting at the grand unveiling of the show. "Blue scaffolding really makes the place look cheap, the padded seats on the West Stand are getting a little flat an the giant heaters hanging from the stand are just awful for the environment"
At that point, Bedwetting revealed his blueprint for the Bridges future. "The bulldozers will come in here, here, here and here. That guy will have to move his shop if he knows what's good for him."
Local produce
"The stands will be held up by giant hydrogen filled weather balloons, the new seat padding will be made up of excess waste from the local liposuction clinic. And the heaters will be powered by giant dynamos pushed by the children of nearby comprehensive schools in Hammersmith. Kids are, after all, our most important natural resource."
But that's only half of the job. The football team itself needs a complete overhaul according to Bedwetting's colleague Constant Noyce. "We're gonna need to make some big changes if we wanna keep up with the Rijkaard's and Ronaldinho's of this world" said Noyce to a group of nauseatingly competitive whooping American contractors. "Cole's too 90's, Crespo's too 80's, Drogba's too 70's and well, as far as I can tell, Makelele is a dance not a soccer player."
Big club
Current Chelsea manager Jose Mourinho was not available for comment and speculation about his future at Chelsea continues to be of interest to few. Club owner, Roman Abramovitch is very excited by the project and his hoping to sell the TV show in his motherland Russia on the popular cable channel Ski One.
On Mourinho's future, the billionaire oligarch wasn't giving too much away. "Jose is great man and has done beautiful things with my club" he said, stealing himself for a big… "But, some times it helps to bring in fresh perspective. And if Jose is not happy? Well, as old Russian saying goes 'you cannot make omelette without breaking legs'… I mean eggs."