Gareth Goes To Hollywood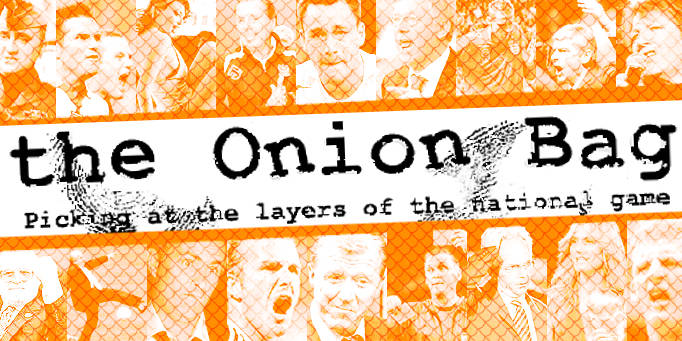 Southgate set for sizzling second sequel
Hot on the heels of blockbuster sequel Basic Instinct 2: Risk Addiction, starring Sharon Stone and
Stan Collymore
, plans have been announced for a third football-filled instalment of the franchise, this time with Middlesbrough defender Gareth Southgate as the love interest.
The Producers
Daft producers tricked into hiring Ulrika-beating dogger Stan Collymore are so pleased with the publicity the footballer has attracted to the film, they feel getting another soccer star is the only way forward. Executive producer Mario Kassar said, "Gee, we are, like, totally, flipped by Stan. Your soccer boys certainly do the business. We feel that Gareth is perfect for BI3, and so does Sharon. And her people. And our people. In fact, people everywhere feel Gareth is the right man for the job. He's like, a Beckham, right?"
When shown a picture of Southgate and asked if she would "get it on with him" in a third Instinct film, star Sharon Stone said, "If the money's right. And by god, it would have to be if you expect me to shag this munter."
Young Frankenstein
But Stone has been quick to tip co-star Stan Collymore's for success in Hollywood after getting his part in the new film, set to be released this Friday.
"I never tipped him for anything,"
she said in a recent interview.
Blazing Saddles
The Onion Bag's Larry Gak caught up with Southgate at his Stockton allotment. "Obviously it's flattering to be linked to a top star like Sharon," he said. "But I've got a job to do at Middlesbrough, and as long as the gaffer still wants me, I'll be staying put."
High Anxiety
Basic Instinct 2 is a thriller about a bird who shags then kills blokes. Early script drafts of the third film see Sharon Stone's character land on a planet full of apes.