Berlusconi: Never Mind The Polacks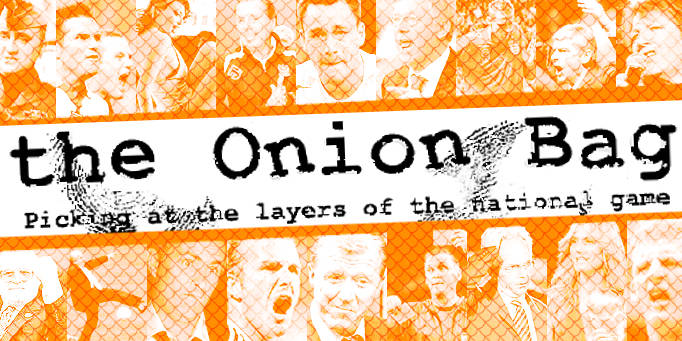 Il Duce reflects on Italy's failed Euro 2012 bid
"WHAT MADNESS IS THIS!" I scream as I drop my
Gazzetta Dello Bongo
into my breakfast. "Since when did this World become so debased by deviants that my beloved Italia should come second to Polish bricklayers and Ukrainian plumbers."
They come over here…
"Be still my Duce" says my ever faithful Veronica as she combs muffin crumbs from my hair but I am incensed. The Euro clash of the titans in 2012 was destined to take place in the mighty amphitheatres of Milan, Roma and Torino. Instead those stinking Polack's and the pretend Russians have stolen our tournament. No doubt undercutting us with their cheap labour and strong work ethics.
The old order changeth
I called that UEFA mop-top Platini to have the infantile decision reversed but he would not take my call. His secretary said he does not talk to ex-Prime Ministers. Then I call my good friend Tony Blair for assistance. "I'd love to help dahling." he says "but you rarely need to be asking Gordon. He's pretty much in charge these days" I? Ask a Scotsman? How would I understand his response?
Tales from the crypt
Depressed, I walk to the building site of my mausoleum where soon my weary bones will be placed by a grateful nation after my spirit joins the gods. But what is this? Why has the construction stopped? Where are the workers? The overseer begs forgiveness. "They are gone my Duce" he cowers beneath my steely gaze. "Returned to Warsaw in the night. They said something about a big contract building stadiums and mass transit systems."
So here I sit. In a half built crypt with no country to run and no cheap workers to whip. The Italians I replaced them with are costing me double and they are two hours late back from lunch. Lazy eyeties. I wouldn't trust them with my soiled underwear. "Veronica! Where is my chamber pot? I have shat myself again."