Boardroom Of Blood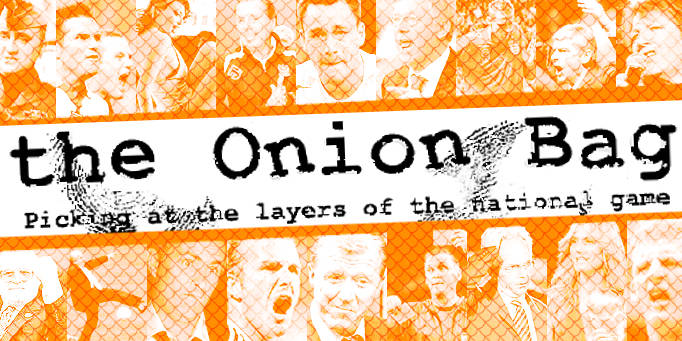 David Dein plots his revenge
Fears are growing for the safety of the remaining Arsenal Board members following the acrimonious departure of vice-chairman David Dein.
Board stiff
Dein, a director from the times when Arsenal were really rubbish, resigned his position on the board last week citing
irreconcilable differences
, following a bust-up over the rest of the boards opposition to big money US investor Stan Kroenke.
Explaining the Arsenal board's opposition to the Stan Kroenke move, chairman Sir Peter Hill-Wood told us: "You know where all his money comes from? Wal-mart, that's what they call Asda in America. Do we really want to see Arsene Wenger slapping his bottom every time he makes a good buy on the transfer market?"
Making a killing
Immediately following Dein's exit, it was widely tipped that he would join forces with Kroenke to mount a hostile takeover of the club. Unfortunately for them however, several intricate and frankly tedious details over the way Arsenal shares are listed mean that a hostile bid such as that mounted for Manchester United would be very difficult to pull off.
Dein, never one to back away from a challenge, has decided to ramp up the hostility in this takeover bid by exacting revenge on his former colleagues in the style of a 1970s Hammer portmanteau horror film. "Dein's got them all in his sights", an unnamed source from down the pub told intrepid Onion Bag reporter Larry Gak. "He plans to make sure each one of them meets a grisly end, each one more delightfully ironic than the last."
Like rain on your wedding day
Whilst the chairman can look forward to the macabre fate of death by upholstery; Danny Fiszman, the shareholder who was the driving force behind the move to the Emirates, will be buried alive beneath the entrance to Arsenal tube station, where he will be slowly crushed by 60,000 pairs of feet as they shuffle away from the ground over many, many hours.