The Friday List of Little or No Consequence #8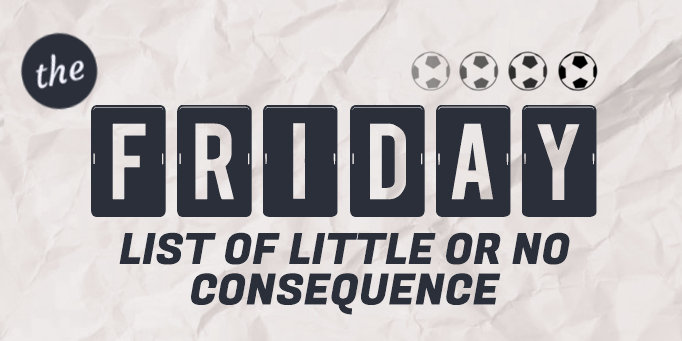 Looks familiar...
Seven Team Badges Currently Under Investigation By The Fraud Squad
1. Feyenoord of Rotterdam? No! It's
Feyenoord Academy
of Ghana!
2. Glasgow Rangers? Of course not! That's
Hong Kong Rangers
!
3. AS Roma? Why no... you're getting confused with
St. Catherine's Roma Wolves
of Canada!
4. Ajax Amsterdam? No way! That'll be
Ajax Cape Town
, silly!
5. Arsenal FC? Not quite -
Berekum Arsenal
of Ghana...
6. Sporting Lisbon? Wrong again! It's
Sporting Clube da Praia
, Cape Verde...
7. Surely this
must
be Sporting Lisbon? No? How about Sporting Clube da Praia? Not even them?!? No, you'll kick yourselves - it's
Sporting Clube de Goa
, India...