What Happened Next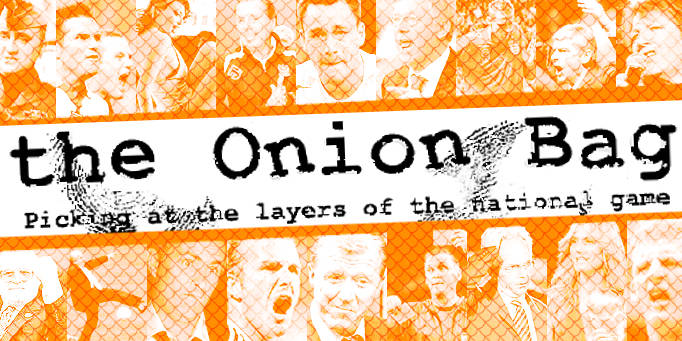 Beeb set to give the game away
Enraged BBC chiefs are threatening to spoil this years FA Cup competition by giving away the ending.
Snatch Of The Day
The broadcasting giant has lost out on the live TV coverage of the oldest knockout competition thanks to an
audacious swoop
by ITV and Irish satellite broadcasters Setanta. This leaves the Beeb with no live football coverage from next season and they are so miffed that they are prepared to tell everyone how this years competition ends.
Number 2, West Ham, will lose to...
The FA Cup winner is decided each year in a special draw. This has been done since 1956 and the
Matthews Final
. The BBC's threat to break with tradition and tell everyone what happens has alarmed FA Chief Executive (and former head of ITV Sport) Brian Barwick. "We have always made a point of keeping the winner of the FA Cup a secret." he told The Onion Bag. "Can you imagine how boring the finals would be if the audience already knew what was going to happen? Suppose we'd already known about Steven Gerrard's
last minute equaliser
last year. We may as well have skipped to the penalties while stopping breifly to laugh at Marlon Harewood."
The Big Snatch
An insider told us that the Beeb are not just angry about their football coverage being reduced to highlights on
Match Of The Day
but are also livid that their sports staff will have nothing to do. "They hate the idea of having the likes of Gary Lineker, Mark Lawrenson, John Motson and Alan Hansen sitting around all day talking rubbish to each other on full pay." she said "At least when they were on TV we could switch them off."
Football On Ice
ITV are unrepentant and deny that they have paid over the odds for the Cup. "It's a great deal for us" said their cigar chomping head honcho Michael Grade. "The only downside is that we have to show England games. But, we have the option to play the games on ice with viewers voting the worst skaters off one-by-one. It's bound to be more entertaining than football."