Bumper Christmas TV Preview 2009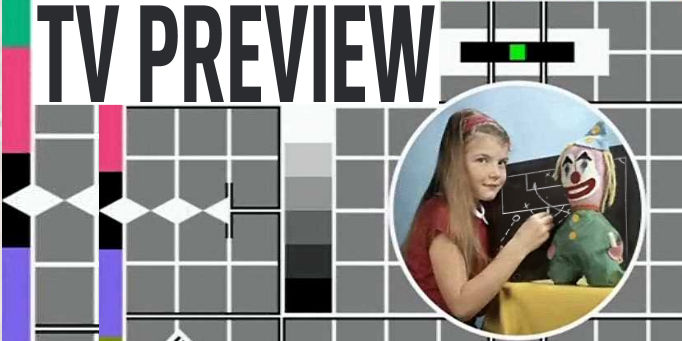 Welcome one and all to our annual bumper festive TV Preview. As usual, we'll be taking you through the final days of the year with our take on all the football-related TV nonsense you should be watching. Or at least 'consider' watching. Or 'dismissing altogether'. It's your choice, frankly.
Friday 18 December
11:00 UEFA Champions League Final 16 Draw, British Eurosport
12:00 UEFA Europa League Draw, British Eurosport
Some people might expect to get a new pair of socks this Christmas while others may receive a matching tie and handkerchief. You, however, can start the Christmas period with a pair of draws, courtesy of those lovely people at UEFA.
19:30 Schalke 04 v FSV Mainz 05, Bundesliga, ESPN
We'll be watching this purely in the hope of seeing the caption 'Schalke 04 5 FSV Mainz 05 4'. We've been wanting to do that gag for ages...
Saturday 19 December
12:45 Portsmouth v Liverpool, Barclays Premier League, Sky Sports 1/HD1
Portsmouth came within 11 minutes of gaining a point against Chelsea this week. Fate might be more generous this time around against a shonkier Liverpool side.
17:00 Arsenal v Hull City, Barclays Premier League, ESPN/HD
It's all going wrong for Wenger. First Fabregas limps out of the 1-1 draw at Burnley, then Tony Pulis starts having a pop about his 'fixture congestion' remarks. He just can't win... well, not as often as he'd like in any case...
17:20 Nottingham Forest v Preston North End, Championship, Sky Sports 1/HD1
Forest are unbeaten in the league since September 27th, folks. A happy Christmas looks set to reign at the City Ground, before, during and after the visit of Alan Irvine's side.
19:45 Fiorentina v AC Milan, Serie A, ESPN
Milan could have got within a gnat's of Inter if they'd have beaten Palermo at the weekend, but they blew it, surprisingly. They'll try again here against a faltering Fiorentina desperate for some consistency.
20:55 Real Madrid v Real Zaragoza, La Liga, Sky Sports Xtra
Both teams are at opposite ends of the table. Zaragoza haven't a snowball's chance of winning this one. (See what we did there? A seasonal joke... *just*...)
Sunday 20 December
12:00 Hearts v Celtic, Scottish Premier League, ESPN/HD
You can say what you like about Celtic, but they certainly showed those Rapid Vienna boys they weren't going to be walked all over. Shame they still had boot prints all over their shirts from their previous European matches this season...
13:00 Newcastle Utd v Middlesbrough, Championship, BBC1/HD
"They're behind you!" All 23 of your opponents to be precise, Mr. Hughton. Keep up the good work, we say...
13:30 Wolverhampton Wanderers v Burnley, Barclays Premier League, Sky Sports 1/HD1
Burnley's draw against Arsenal, good though it was, only extends their current winless run to six matches. It could be seven by the end of this match against Wolves, especially if he leaves his reserves on the bench this time.
16:00 West Ham Utd v Chelsea, Barclays Premier League, Sky Sports 1/HD1
A blustering local derby to warm the cockles in the East End. Chelsea have been given the run around in the last couple of matches especially around the set piece area. Trouble for the Hammers is that there is no Carlton Cole to cause them any bother. More misery for Zola?
16:30 FC Koln v FC Nurnberg, Bundesliga, ESPN
Good grief - the Bundesliga aren't doing much to showcase their league with this one, are they? Both teams are rotten and ligging around the nether regions of the table. Avoid.
18:00 Tenerife v Atletico Madrid, La Liga, Sky Sports 2/HD2
While the Madrid club have become hard to beat, they are nowhere near where they want to be in the table. On the other hand, the home team are probably content with their current position. All signs point to a draw.
19:45 Inter Milan v Lazio, Serie A, ESPN
Lazio are out of the Europa League, Inter are said to be lining up a new coach at the end of the season - preferably one with better media relationships than the hack-bothering Jose. This one has the makings of a tense affair. Nevertheless, both teams usually provide good value and if their isn't a good Michael Caine movie on the other side...
20:00 Deportivo v Valencia, La Liga, Sky Sports 2/HD2
Two points seperate these two teams. Valencia had to bust a gut to get past Genoa in Europe on Thursday so will be grateful for the later kick offs they enjoy in Spain. Depor are having a decent season by modern standards.
Monday 21 December
19:00 Wigan Athletic v Bolton Wanderers, Barclays Premier League, ESPN/HD
Hats off to Roberto Martinez and his Wigan side. They are willing to have a go at the opposition even if it leads to disaster. The result is an eminantly watchable side which is the envy of their rivals. Bolton supporters would love to have a coach like him instead of the Ginger Mourinho. Who knows, if things go badly for the Trotters...
19:45 Bournemouth v Notts County, League Two, Sky Sports 2/HD2
The former basket case of lower league football meets the current one. It's hard to predict how the backroom shenanigans will affect the managerless players at Notts but they face a stern test at second placed Bournemouth. Could be a good 'un.
Saturday 26 December
12:00 Birmingham City v Chelsea, Barclays Premier League, ESPN/HD
Gone are the days whan Boxing Day fixtures were local affairs. If you're looking for an example of the contempt TV schedulers have for paying supporters then look no further than an early morning start from London to the Midlands the day after Christmas. Let's hope the viewing figures are really low. Intriguing game though.
12:45 Sheffield Wednesday v Newcastle Utd, Championship, Sky Sports 1/HD1
Nigel Worthington has the big shades and is making like a cucumber amidst speculation that he is to give up his cushy gig at Northern Ireland for life on the coalface once again. In the meantime, the Toon Army will pack their Bubble and Squeak for the trip to Yorkshire hoping that Chris Hughton can negotiate his team through the tricky Christmas period. Let's hope they can get it past Security. The Bubble that is.
17:00 Liverpool v Wolverhampton Wanderers, Barclays Premier League, ESPN/HD
The team Mick McCarthy selects here will say a lot about what he thinks of Liverpool at the moment. He could choose to get it out the way and play his reserves like he did against United but if he pick his full team it'll be because he fancies his chances.
18:00 Leicester City v Sheffield Utd, Championship, Sky Sports 1/HD1
Leicester's home win against Wednesday stopped a run of pretty ordinary results for them. The Blades are on a good at the moment winning four of the last five and keeping four clean sheets in the process. Leicester will still see themselves as contenders for automatic promotion but will need to win games like this to stand a chance.
Sunday 27 December
12:00 Hibernian v Rangers, Scottish Premier League, Sky Sports 3/HD3
Third versus top with five points separating them. Rangers will go in far more confident than they have been of late following their 3-0 mauling of previously third placed Dundee United.
13:30 Arsenal v Aston Villa, Barclays Premier League, Sky Sports 1/HD1
Part one of a tough double header for Villa who are making themselves very comfortable in the top four. But they'll be more than aware that Tottenham will be willing to snatch that place should they slip up and the same could be certainly be said about Arsenal.
16:00 Hull City v Manchester United, Barclays Premier League, ESPN/Sky Sports 1
With all this talk of weakened sides in league fixtures, it's as well to remember the second string team United brought here at the of last season. The difference there of course was that United still competed and won. Hopefully there'll be no singingfrom Phil Brown this time.
Monday 28 December
12:45 Tottenham Hotspur v West Ham Utd, Barclays Premier League, Sky Sports 1/HD1
'Arry takes on the 'Ammers in a right cockney knees-up at the Lane. Not the happiest of venues for West Ham - they haven't won here this decade - and they really, really need to get something from this game.
17:20 Newcastle Utd v Derby County, Championship, Sky Sports 1/HD1
As the second half of the season kicks off, Newcastle are set fair for a quick return to the top flight. Derby are happy that their recent improvement in form has put some space between themselves and the relegation zone
19:45 Wolverhampton Wandererers v Manchester City, Barclays Premier League, Sky Sports 1/HD1
Wolves are on the telly again; God knows why. If City can't take three points here they may have to settle for the Europa League next season.
Tuesday 29 December
19:45 Aston Villa v Liverpool, Barclays Premier League, Sky Sports 1/HD1
The second of Villa versus the not-so-big two of the big four. Despite the congestion around fourth place, they'll be happy to take two points from these games but don't be surprised if they take a few more.