Bundesbag Week 17: Winter Break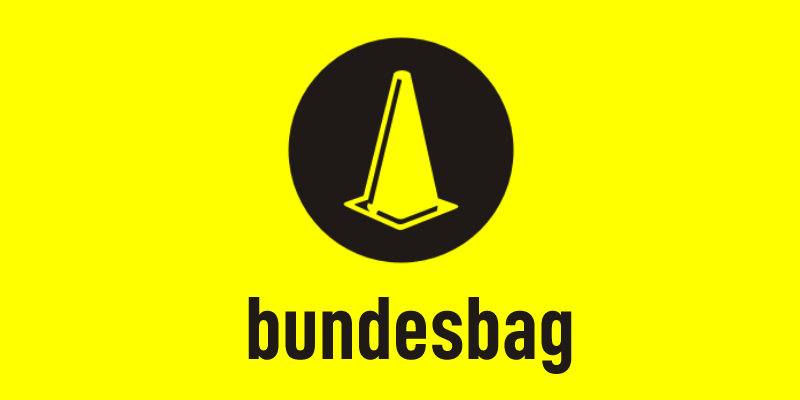 Whisper it quietly but it is said that at this time of the year most English football hacks wish they were Germans. Why? Because most German soccer journalists don't need to work over Christmas. So while Alan Green reluctantly squeezes into a windswept commentary gantry on Boxing Day afternoon and Henry Winter stays up until two in the morning on Christmas Night desperately trying to find yet another tenuous angle for yet another tedious article supporting Michael Owen's increasingly unlikely inclusion in England's World Cup squad, the likes of Uli Hesse-Lichtenburger are at home with their families... possibly wishing there was a game on.
The Bundesliga played their final fixtures of the first half of the season (
Hinrunde
as it's called) a week ago. The weather was awful and pretty much all the games were played with a layer of snow coating the fields. The upshot of the final weekend of 2009 was that
Bayer Leverkusen
are the Winter Champions. However, given that the title yields nothing in the way of trophies or cash it remains only a symbolic achievement but and achievement for all that.
The Bayer club claimed their imaginary mantle piece filler after a rip roaring 3-2 victory over
Borussia Monchengladbach
, a team much improved under
Michael Frontzek
and well worth keeping and eye on next year.
Tony Kroos
scored the winner for Leverkusen. The youngster is on loan from
Bayern Munich
and is expected to return to
Louis van Gaal
's warm embrace next year. This is one of a number of reasons why pundits who know a hell of a lot more about the Bundesliga than me think that Bayer will fall away in 2010. However, the
Bundesbag
says that the current leaders will remain in contention for some time for two reasons. Firstly, the impending return of striker
Patrick Helmes
and secondly he fact that Bayer are not playing theoir home games in Dusseldorf as they were in the second half of this season while the Bayarena was closed for remodeling. Bayer's home record in the second half of the last campaign was atrocious. I'm not saying they'll win but I do think they'll challenge.
Meanwhile, it was a big weekend in Dortmund.
BVB
celebrated their centenary last Saturday and the fixture computer contrived to give them a home game against
Freiburg
. A team they rarely lose to. The result was a satisfying 1-0 win and who else but
Lucas Barrios
scoreing the goal in front of the South Stand. Few players can find space as effectively as the Argentine and he is tailor made for the slack defenses of the Bundesliga. A Dortmund legend in the making.
However, for some it is not a happy Christmas.
Michael Oenning
took a deflated and relegated
Nurnburg
side back into the Bundesliga last May after only one season's absense. However, he has not been able to match the expectations of the club's board and was sacked after watching his players lose 3-0 at
Koln
. You know your in trouble when
Milvoje Novakovic
scores a brace against you and Oenning was made to pay the price. He has been replaced by the one of Germany's most famous eyebrows, Yes, after only a few short months in exile
Dieter Hecking
is back in the Bundesliga after being kicked out of
Hannover
earlier in ther season and the Bundesbag couldn't be happier.
Another club inthe process of restructuring is
Wolfsburg
. The champions adopted the English style svengali appraoch when they employed
Felix Magath
to win the Bundesliga championship. After he left, Magath's replacement
Armin Vey
was afforded the same power and worked without the safety net of a general manager or director of football as they are known as in Blighty. All that changed this week as former
Hertha Berlin
General Manager
Dieter Hoeneß
(brother off Bayern Munich president Uli Hoeneß) took up up the same position at the Wolves. This has caused a degree of speculation in the German media that coach Vey may be on the way out. However, Vey has been given assurances that his job is safe despite yet another dissappointing 2-2 draw with
Eintracht Frankfurt
.
Hoeneß's former club, Hertha, started heading south not long after he left them in June and the
Bundesbag
wonders if his departure upset the delicate balance that was the Berlin club which led to their horrific demise. However, new coach
Friedhelm Funkel
is playing the loan market and is signing any player not currently nailed down. Defensive midfielder
Levan
Kobiashvili has sigen from Schalke, another defender Roman Hubnik has joined from FC Moscow and most intriguingly, former Bundesliga top scorer 'Fanis Gekas has joined from Leverkusen. The Greek international was a goal machine a couple of years ago. If Funkel can recapture some of that form... who knows. One thing is certain, they will be more than happy to see the back of the Hinrunde after finishing up with a 5-2 (gerd) mullering at the hands of the ever improving Bayern Munich.

Elsewhere, Christian Gross secured his first Bundesliga win as

Stuttgart

coach in the derby game against Hoffenheim. 3-1 was the final score despite or perhaps because of the absent Jens Lehmann. Bochum were 2-0 down away at Hannover but that didn't stop the hosts from blowing their lead and losing 3-2. Schalke are sitting in a very pretty second place after beating Mainz 1-0. How long they can maintain their position after the close of the transfer window is open to question since a number of their more established player are said to be leaving in January because of the clubs pressing financial problems.

Finally, the Northern Derby between Hamburg and Werder Bremen is always a tasty affair. But last Sunday's was a particulary flavoursome morsel. Hamburg took the lead early doors through Joris Mathijsen . However, their full back Jerome Boateng paid the price from some naive defending against Bremen's Marko Marin (a gifted attacking player but one who goes to ground too easily
). The German international full back barged Marin aside only to be sent off. Within minutes however, the ten men of Hamburg had doubled their lead thanks to
Marcell Jansen
. Bremen hit the woodwork three times and missed a hat full of chances but could only conjure up a single goal in the 90th minute for their labours. They left the field with nothing but the feeling that they had given their local rivals great encouragement ahead of the Winter Break and confidence for next year with so many players due to come back from injury. The Bundesliga title may yet return to Hamburg in 2010.
That's it. Merry Christmas. See you next year. Results and tables
here
. Don't forget to follow the
Bundesbag on Twitter
.