Mistletoe And Whine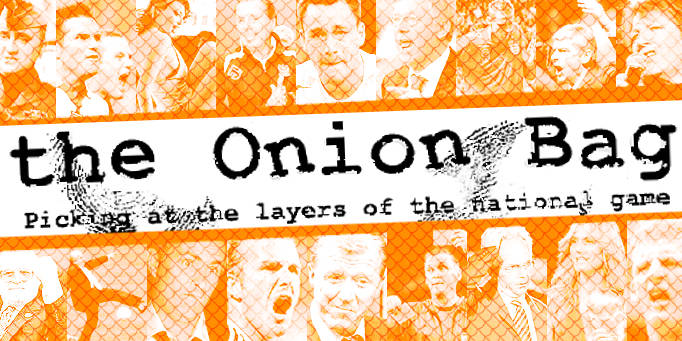 Onion Bag enters running for Xmas No 1
The race for Christmas number one took yet another twist as The Onion Bag launched it's Christmas Special Podcast on iTunes.
DOWNLOAD IT!
Other Podcasts are available
While the nation's media is a-buzz with who will win between
X-Factor
winner Joe McElderry and geek-backed noise makers
Rage Against The Machine
, your very own
Onion Bag
has launched it's bid to outstrip them both and land the coveted number one slot.
DOWNLOAD IT!
The race for the top position has intensified this year with users social not-working sites like Twitter and Facebook ganging up on the fresh-faced reality TV star in a bid to annoy Simon Cowell.
Just buy what you like
"It the sort of slow news day pap that really generates money," confided marketing guru Ernesto Cockgroupier. "Especially now that the arguments have turned nasty, with the BBC openly supporting anyone opposing Cowell's show after it stole all the viewers for Sports Personality of the Year award. It was only watched by 17 people, on portables in the spare room. It really isn't any wonder that Ryan Giggs managed to win it.best"
(Ours is free)
Football Disaster Movie tells the tale of - a man on a mission to save football from destroying itself. It really is a lot better than it sounds.
DOWNLOAD IT!
So if you don't want to line Simon Cowell's pockets or get something that sounds like a Beastie Boys B-side then we suggest you settle down to 30-odd minutes of the best football based light entertainment your MP3 player of choice can handle.