Jeu du Jour Week 15: The Win in the Minnows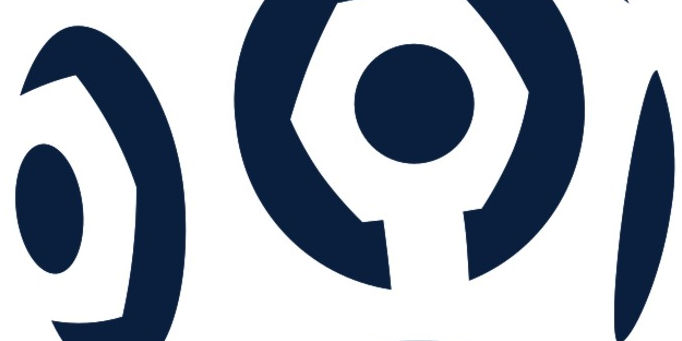 With the half-way point in the season almost here, the top of the Ligue 1 table has a distinctly strange look to it.
Beyond Bordeaux, sitting in first place (as they have been for most of this season), you'll find last season's Ligue 2 runners-up, Montpellier, followed by Valenciennes – a team that only got promotion to Ligue 1 in 2006.
And if you'll allow us a moment to be smug, it seems Yours Truly's prediction at the start of the season is coming good - namely that Bordeaux are the team acting the least irrationally as they fight to win the 2009/10 title.
Not that
Bordeaux
are exempt from their own occasional lapses in concentration, but
Les Girondins
seem to be back in the zone again, even leading the likes of Juventus and Bayern Munich a merry dance in the Champions League.
Their latest win in the league came on Saturday, a narrow 1-0 victory over
PSG
at the Stade Jacques Chaban-Delmas. Bordeaux looked the better team throughout although the Parisians at times looked dangerous, but it was Jaroslav Plasil who scored the all-important goal 24 minutes in to give his side all three points.
PSG's mini-revival comes to an end, therefore, but they stay in the top half of the table by the skin of their teeth.
Montpellier
are doing a great job of putting the pressure on Bordeaux, however. They're back up to second spot having beaten a spirited
Le Mans
side at the weekend. Karim Ait Fana gave Montpellier an early lead and when Mathieu Dossevi was sent off for the visitors, it looked like plain sailing for Rene Girard's team.
Unfortunately for them, 10-man Le Mans came out fighting in the second half and managed to grab an equaliser through Anthony Le Tallec. Battling hard, Le Mans could sadly only stay on level terms for 11 minutes as Lilian Compan made it 2-1 with 17 minutes remaining, and that's how the game ended.
It was a bad week for them to lose as the two teams below them in the table both picked up wins – and yes, that includes
Grenoble
! Mark the date in your diary, folks – Sunday 6 December 2009: the day Grenoble finally picked up three points in a Ligue 1 match this season.
In all seriousness, it's been on the cards as GF38 finally got into scoring ways with draws in each of their three games leading up to last weekend. The fact that they got their first win against
Toulouse
was something of a surprise, however. Toulouse have been comfortably sat in mid-table for a while, albeit distracted by a gruelling Europa League campaign, and should have picked up at least a point against their counterparts.
As it is, Grenoble looked hell-bent on winning this one and threw everything they could muster at Toulouse. Among the flurry of attacking play that went on for much of the game, Grenoble went close through a Nassim Akrour shot that hit the bar. Olivier Blondel made a fine save to deny Daisuke Matsui from the rebound, but it merely spurred them on all the more to find a winning goal.
In the end, it fell to Nicolas Dieuze to do the honours ten minutes from time, blasting in a shot from close range to end Grenoble's run of 19 consecutive games without a win. Amazingly, they're now only three points behind Le Mans who themselves dropped a place after
Boulogne
picked up only their third win of the season at home to fellow strugglers
Lens
. The game ended 2-1 and featured an eventful first half in which Boulogne's Mame N'Diaye was sent off after 18 minutes and Bira Dembele gave Lens the lead through an own goal after 22 minutes.
Having recovered from such a torrid opening period, Boulogne then rallied round to equalise through Zimbabwean Ovidi Karuru five minutes before the break and then took the lead through another own goal. This time the man at fault was Lens' defender Romain Sartre who managed to head a cross from Alexandre Cuvillier into his own net and that was how the scoreline stayed for the remainder of the match. Boulogne rise one place to 18th on the strength of it and will no doubt be hoping for more of the same in the coming weeks if they're to avoid relegation.
Back at the top end of the table, it was
Lyon
who made the most notable slip-up, losing 4-3 at
Lille
. Despite a first half hat-trick from Lisandro Lopez and an excellent goalkeeping display from Hugo Lloris, Lyon were unable to overcome their hosts and were eventually undone by a sucker punch right at the very end.
Having pulled back from being 3-1 down at half time, Lille entered the dying moments of the match level at 3-3, but they took all the points thanks to Gervinho's second goal of the night and his thirteenth of the season in the 90th minute of the game.
With that, Lille finally reach the top half of the table while Lyon remain without a win since the end of October. Making best use of that Lyon stumble are
Valenciennes
who climb to third after an excellent 3-1 win over
Monaco
on Saturday. VA have lost only one game in seven now and are well worth their place among the league's elite as the Christmas break approaches.
Marseille
are also staying in touch with the leading pack thanks to a 3-1 away win at
Nice
. Two goals in the last 13 minutes finally secured the points for Deschamps' men, so they stay in seventh position – six points behind Bordeaux but with a game in hand.
Auxerre
continue to tumble after they reached top spot a couple of weeks ago. A surprising 3-1 defeat at home to
Nancy
sees them drop to fifth while another team recently troubling the leaders,
Lorient
, also dropped a place when they lost 1-0 at
Rennes
.
Last (and probably least) this week are
Saint Etienne
who played out a 0-0 draw at home to
Sochaux
. Those boys in green look set on making 17th spot in the table their own this season, but they'd better watch out – Boulogne and Grenoble are on their tail...