Seedless Gripes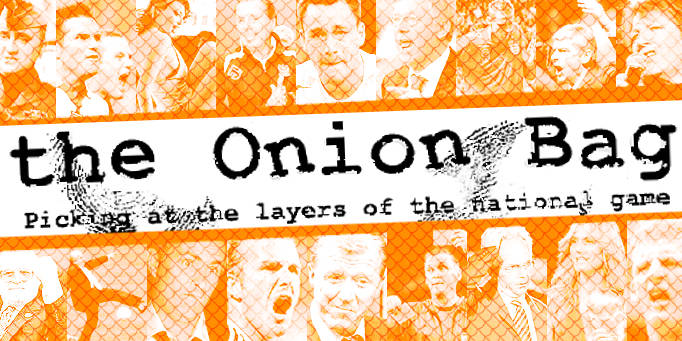 Irish begged FIFA to be '9th seeds'
FIFA slammed yet another door in the down-trodden faces of the Irish after they omitted the Emerald Isle from the list of seeded nations in the World Cup draw on Friday.
You've got to hand it to 'em
In an unprecedented move, the FAI begged Sepp Blatter to give them special dispensation to be the ninth seeds. A call that prompted the FIFA chief to order some extra wide laughing sleeves.
Those finally selected by the suits at FIFA to be seeded were the hosts, some really good teams and Argentina. France however, despite getting to two of the last three finals and being ranked seventh in the World, missed out due to whiney press coverage and poor refereeing.
Yoink!
"To tell the truth we've run out of ideas," said a spokeman for the FAI. "Our last hope is to get North and South Korea to patch up their differences to make a empty slot."
In the draw itself, England were given a particularly favourable group against some teams that probably only entered as a chance to get on the telly.
Ironically, not wearing any drawers
The draw was given a touch of glamour from Oscar winning totty Charlize Theron. "To be honest," revealed Blatter, "I wanted Patsy Kensit off of Lethal Weapon 2, she sounds more South African than Charlize does."