Weekend TV Preview: 4 - 6 December 2009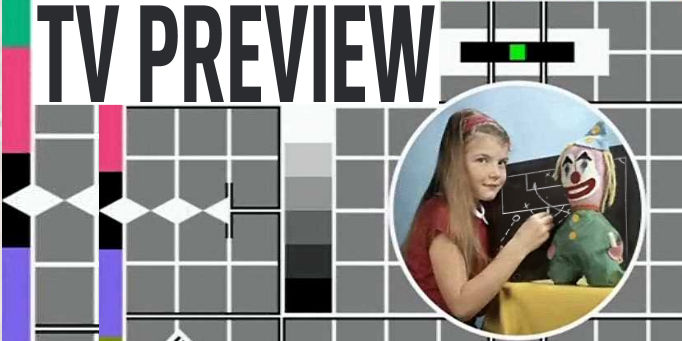 Friday 4 December
17.15 FIFA World Cup 2010 Finals Draw, BBC2
Charlize Theron takes over from Heidi Klum as the distraction from the picking out of kinder eggs from pots. Jonathan Pearce provides the pointless commentary to the proceedings. Good excuse to knock off work early.
19.30 Bayern Munich v Borussia Monchengladbach, Bundesliga, ESPN
One of the biggest fixtures of the seventies when these two clubs ruled the Bundesliga. They are still the only clubs in the elite
Verdiente Meistervereine
to sport more than one gold star on their shirts denoting league success. Not just nostalgic interest on offer here though as both teams are in good form and getting increasingly hard to beat.
Saturday 5 December
06.30 Final Matchday, J-League, British Eurosport 2
End of the season in Japan sees two teams vying for the title. Antlers travel to Urawa while Kawasaki have the easier trip against Kashiwa Reysol - who are already consigned to a relegation play-off no matter what. Antlers, the J-League's most successful club, need only match whatever Kawasaki do to secure their seventh title and deny Kawasaki their first.
12.30 Falkirk v Rangers, Scottish Premier League, ESPN/HD
Falkirk got there first win of the season in their last home game. Rangers lost their last away match. These facts, of course, mean nothing here.
12.45 Portsmouth v Burnley, Barclays Premier League, Sky Sports 1/HD1
For one of these teams, this game could go a long way to changing their season. For the other it'll be business as usual. Certainly entertaining.
17.00 Manchester City v Chelsea, Barclays Premier League, ESPN/HD
Battle of the bling as the vulgar nouveau riche set to. Both teams have enjoyed recent success by picking on a bunch of kids but City's run of draws gives them more reason to go all out for the win. They won't get it and their defensive frailties could be seriously exposed.
18.55 Real Madrid v Almeria, La Liga, Sky Sports 3/HD3
A good game for Madrid after their defeat to Barcelona last week. Almeria are in a rotten slump losing four of their last five games. Only bother with the first half, though, because...
19.45 Juventus v Inter Milan, Serie A, ESPN
It's the Derby D'Italia. A win for Inter will see them open an 11 point gap between the teams in an increasingly one horse race. A huge week for Juve with their crunch Champions League tie with Bayern following on Tuesday.
21.00 Deportivo v Barcelona, La Liga, Sky Sports 3/HD3
Deportivo are steadfastly refusing to become a disappointment as they usually do. Currently fifth in a very tight chasing pack, they should provide a very stern test to Barca.
Sunday 6 December
11.30 FC Utrecht v Ajax, Eredivisie, ESPN
Fifth play third in a group looking to stay in touch with Steve McLaren's Twente. Utrecht had a great start but have wobbled a bit in recent games.
12.45 Hamilton v Hearts, Scottish Premier League, Sky Sports 3/HD3
Bottom half of the table clash - surely you must have something better to do?
13.15 Scunthorpe Utd v Coventry City, Championship, Sky Sports 1/HD1
Both teams sit just outside the relegation zone and their collective memory of what a win is like is very hazy. Heavy with the stench of desperation, this one.
14.00 Genoa v Parma, Serie A, ESPN
And they keep coming! If you watch just one Serie A match this weekend, choose one of the other two.
16.00 Everton v Tottenham Hotspur, Barclays Premier League, Sky Sports 1/HD1
Progression to the next stage of the Europa League was a bright spot in a particularly downbeat period for Everton and it came with three more reporting in to the increasingly over-subscribed treatment room. Tottenham will be hoping to take full advantage.
16.30 Schalke 04 v Hertha Berlin, Bundesliga, ESPN
How bad can things get for Hertha? Well they could easily be on the end of another (Gerd) Müllering here.
19.45 AS Roma v Lazio, Serie A, ESPN
Finally a decent match with the Rome Derby. It's been a forgettable campaign so far for both teams - Lazio have only won twice all season, but Roma are showing signs of improvement.
20.00 Athletic Bilbao v Valencia, La Liga, Sky Sports 1/HD1
Valencia are in devastating form away from home - better than they are at home. Bilbao sit just outside the European spots; they haven't really shown anything to suggest they're ready to step up but did manage to take a point off Barcelona in their last home game.