Weekend TV Preview: 11-14 December 2009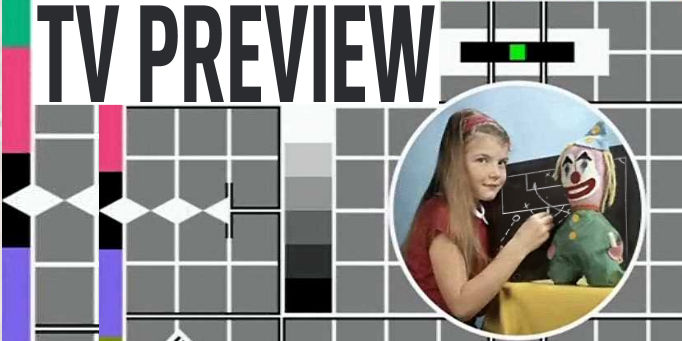 Friday 11

th

December



19:30 Hertha Berlin v Leverkusen, Bundesliga, ESPN

Not sure why the Bundesliga keep scheduling Hertha games for their TV matches. They're awful. Perhaps they are getting the Berliners out of the way so they can allow them to be relegated in peace. Leverkusen are top but have been dropping points. All of which makes up for a dour 1-0 away win. Not even

I'm

bothering with this one.

Saturday 12

th

December



12:45 Stoke City v

Wigan

Athletic,

Barclays

Premier League, Sky Sports 1/

HD

1

As if Roberto Martinez didn't have enough problems, he now has to cope with the mental image of Tony

Pulis

naked in the showers when they shake hands before the game.

12:45

Motherwell

v Celtic, Scottish Premier League, Sky Sports 3/

HD

3

"Where abouts in Scotland are you from?" I enquired. "Glasgow!" he replied. "Oh right so are you Rangers or Celtic?" I asked. "

Motherwell

" he said. I was sat next to him all bloody evening.

17:15 Manchester United v Aston Villa, Barclay's Premier League, ESPN/

HD

Much like Man United v

Everton

, the only reason why broadcasters persist with this fixture has to be because of their large international fan base. This is one of the most one-sided match-ups in the history of the Premier League. Having said that, United don't seem to have much of a defence so a first win for Villa at Old

Trafford

since 1983 may well be on the... oh who am I kidding?

19:15 Barcelona v

Espanyol

, La

Liga

, Sky Sports 3/

HD

3

Espanyol

have lost their last four games and will surely make it a fifth against their cross-city rivals.

19:45 Bari v

Juventus

,

Serie

A, ESPN

After suffering the humiliation of losing to one of the worst Bayern Munich teams in a generation while getting knocked out of the Champions League

and

saving Louis van

Gaal's

job in the process, the

Old Lady

must

trapse

over to Bari in a futile attempt to make amends.

21:00 Valencia v Real Madrid, La

Liga

, Sky Sports 3/

HD

3

Second meets third. Some of the best players in the world on display. What's not to like?

Sunday 13

th

December



13:15

Middlesbrough

v Cardiff City, Championship, Sky Sports 1/

HD

1

Gareth

Southgate

is a football genius!

14:30 Atalanta v Inter Milan,

Serie

A, ESPN

The press are full of stories that Jose is going to get a special one in the post from his employers. So expect lots of close-ups of the Inter bench during this nervous 1-0 win for the champions.

16:00 Liverpool v Arsenal,

Barclays

Premier League, Sky Sports 1/

HD

1

The big one. 4-4 last time out. This time, who knows? However, with the prospect of Eduardo and Gerrard playing, expect plenty of theatrics in the box.

17:00

Wolfsburg

v Dortmund, Bundesliga, ESPN

A decent alternative to the Best League In The World on offer from Sky. Dortmund are shaking off their early season poor form and are unbeaten in eight Bundesliga games.

Wolfsburg

are going backwards and will be miffed to have failed to take their chances against United on Wednesday.

19:00

Atletico

Madrid v Villarreal, La

Liga

, Sky Sports 1/

HD

1

Both teams are in much better form and have their collective eyes set on a European spot later in the season. Bags of interest for La

Liga

aficionados of which, you may have gathered, I am not one.

20:00 Sporting v

Sevilla

, La

Liga

, Sky Sports 1/

HD

1

Er... yes well.

19:45

Sampdoria

v AS Roma,

Serie

A, ESPN

Buoyed after their hoedown with

Lazio

, Roma travel to Genoa and the two teams are separated by goal difference.