Bundesbag Week 15 - Babbel sacked and replaced by Christian Gross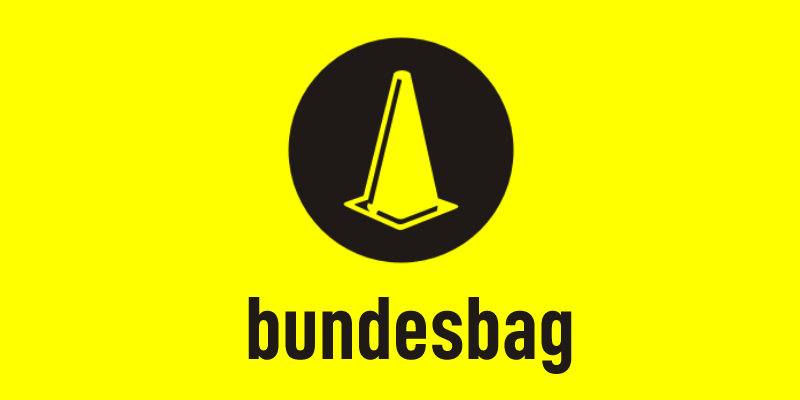 At the risk of sounding disparaging, a test tube baby constructed from the essence of Bill Shankly, Rinus Michels and Sepp Herberger could have failed at Tottenham in the late 1990's. Here was a club that was so desperate they ended up hiring the hated George Graham. Even so, mention the name
Christian Gross
in Blighty and you'll find Tottenham supporters groaning at the memory of his ill fated spell as Spurs manager in 1997 and everyone else laughing up their sleeve.
Nevertheless, Gross' subsequent record as manager as
FC Basel
is more than admirable. In the ten years he spent in charge he guided the club to four Swiss Championships and as many Swiss Cups. However, as new coach of
Stuttgart
, he has his work cut out for him.
After only last week insisting the now ex-coach
Markus Babbel
had until the start of the winter break to turn The Red's season around, he was sacked almost immediately after an unsatisfactory 1-1 draw with the slowly improving Bochum. According to Bild, a large group of fans assembled outside the stadium demanding Babbel's head or face the consequences. The board were obviously unwilling to find out what those consequences when and a promising coaching career is now in jeopardy after just over a year in charge.
If I recall, Babbel was given the job after a spell as a caretaker. He didn't have his full licence. I suppose the lesson is not to promote a coach too soon despite early promise. At any rate, the Bundesbag wishes him well and looks forward to seeing how Gross fares againstUrziceni in the Champions League this week.
Babbel's predecessor,
Armin Vey
is having a sticky time at
Wolfsburg
right now. The Champions have conceded two goals in the last four matches. The last two matches have resulted in 2-2 draws. Last week it was a late equaliser that cost them a a win against Bremen. This week, they had to scramble a leveller late in the game to salvage a point against
Freiburg
. While the Wolves are scoring plenty at the other end, their defensive frailties are threatening to undermine their season. On Tuesday they face Manchester United in the Champions League needing to win to get through. If the Red Devils are in any sort of mood to score goals, this could be a most entertaining match.
Meanwhile,
Werder Bremen
have gone 23 games without defeat after the weekend. This statistic may be a shade more impressive if they'd managed to convert some of those draws into wins. Case in point, yesterday's tedious 0-0 draw at
Koln
which the Bundesbag had the misfortune to watch.
Thomas Schaaf
's men became ensnared in the Billy Goat's defence and were unable to take advantage of
Leverkusen
's failure to beat
Hannover
on Saturday. Instead the Bayer club remain top with a three point gap.
Elsewhere,
Dortmund
coach
Jurgen Klopp
celebrated his 50th win as a coach against Saturday.
Nurnberg
were the obliging victims in a 4-0 (gerd) mullering.
Hamburg
and
Hoffenheim
couldn't find away past each other and their match finished goalless. Things got pretty tasty in the derby game between
Frankfurt
and
Mainz
.
Chadlj Amri
was sent off for Mainz and his team mate
Aristide Bance
got into a scrap with Frankfurt's
Mike Franz
who got his name on the score sheet and put himself about a bit. Looking forward to seeing that on the highlights.
Finally, last week the Bundesbag humbly pointed out that the return of
Ivica Olic
to the
Bayern
side has restored some balance to the team. Well judging by the boos at the Allianz on Friday when the Croatian was substituted in the game against the much improved
Monchengladbach
, the fans seem to agree. Having said that, his replacement
Arjen Robben
won the free kick for
Holger Badstuber
to score his first goal of the season and win what looked an entertaining match 2-1. That's two consecutive wins for the Bavarians. A couple more like that and
Louis van Gaal
can look forward to a relatively stress free Winter Break. Especially if the Munich club can overcome Juventus on Tuesday and get out of their Champions League group against the odds.
That's it. Results and tables
here
.