Achtung: Death From Above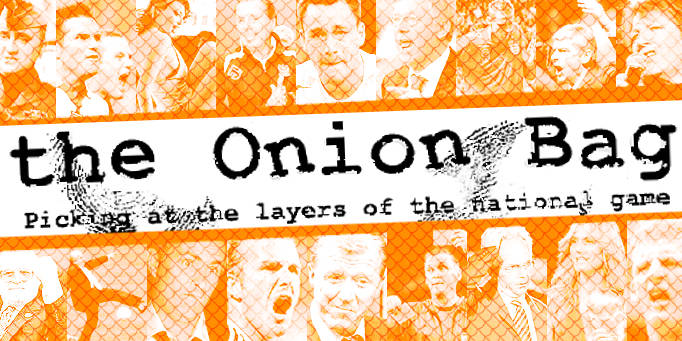 'Der Englander' face filthy Hun menace
Picture the scene. July the 17th 2006, Berlin. Victorious England captain David Beckham steps up to wrest the World Cup from a weeping President of Germany. Then suddenly, jubilant England fans celebrations are cut short by falling masonry. The stadium is collapsing like so many German cup dreams and it is innocent English lives that are lost.
Der Bomber
Fantasy? Maybe. The product of a deseased mind riddled with xenophobia? Most definitely. An accurate prediction of things to come? JUST POSSIBLY.
Germany's World Cup Stadiums are falling down. A Kraut
safety watchdog
said so. And while the likes of Franz Beckenbauer and tournament organiser Horst Schidt (or whatever his name is) are busy denying everything, English lives are at risk thanks to this latest Deutcshe Blitzkrieg.
Der Kaiser
"Zere ist nussing wrong mit zer stadiumz." Beckenbauer told our intrepid reporter Larry Gak. When asked if it would be best if English fans stayed away as a precaution he replied. "Nein nein it is perfectly safe... er... actually on zecond thoughts ja. Why don't you all Englisch stay at home. Much safer zere ja?"
Gesundheit
Meanwhile, plucky FA chiefs have already sidled up to FIFA's head boy Sepp Blatter offering to step in at the last minute and host the tournament. "We think its best all round if we move the whole thing to England." FA Chief Executive Brian Barwick said to our man Gak who was posing as a Soho lap dancer "Besides I've heard some of those grounds have got that bird flu in the brickwork."