Galloway's Secret Fa Talks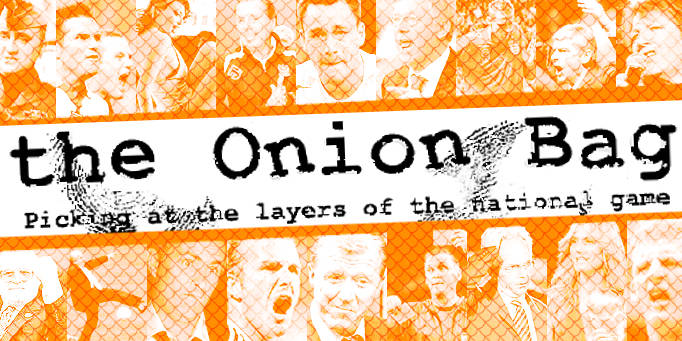 BB big mouth ready for England hot seat
Big Brother's George Galloway is set to take over as England's new boss after confidential discussions with the FA.
The current national team coach is a foreigner called Sven Goran Eriksson. Turns out he's a womanising, money-grabbing git and is always on the look out for a new job (can't think why) so he's decided to leave once he leads England to World Cup victory in June. Despite Galloway's lack of football experience plus his obvious scottishness, FA chief Brian Barwick thinks he's the best man for the top job.
Media whore
Barwick believes that Galloway's ability to stand up to constant abuse from the media makes him the ideal replacement to the scumbag Eriksson. "Usually after a couple of weeks the newspapers try to get England managers sacked" an FA insider told The Onion Bag. "Which makes George perfect for the job. They've been trying to get rid of him for years and he just won't budge."
Transformers
Barwick chose a secret rendezvous to hold talks with the Scotsman, where no one would expect to find him (Steve Maclaren's office at the Riverside Stadium) and disguised himself as an undercover tabloid hack disguised as the son of a dictator. Galloway was disguised as a member of parliament.
Cat calls
Sources close to the MP for Bethnal Green & Bow, say that he is very keen on the job. He believes that it will be the perfect platform for him to express his political views. "Ever since Big Brother, he's not been able to get a word in at the House of Commons", a close colleague said. "Every time he stands up the whole house start making cat noises and laughing at me... I mean him."
Geddit?
The only obstacle to Galloway's appointment has been his salary demands. "He wants to be paid in fuel stamps redeemable at any petrol station, refinery or oil field", said Barwick. "This is not so easy to organise but what can we do? He's got us over a barrel."