Owen's Corpse Foot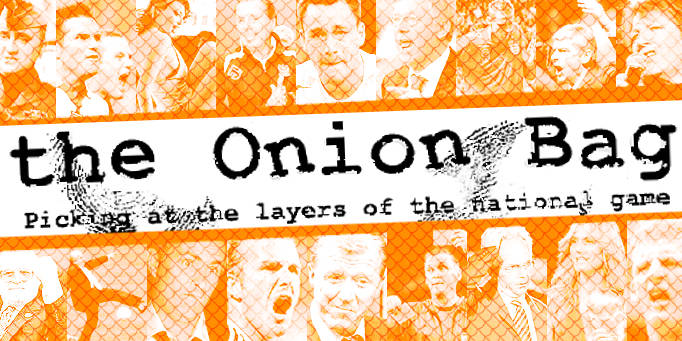 Dead man's peg to save World Cup dream
The Onion Bag have unearthed a plan to transplant Michael Owen's broken foot with one from a dead man in order for him to play in next years World Cup.
The unlucky Newcastle and England striker
broke a metatarsal
(its in his foot) during his team's
away defeat
at Spurs on New Years Eve and may be out of action for several months. But with the World Cup coming up in June next year, FA officials are leaving nothing to chance and have given the green light for an experimental foot subsitution.
Hacked off
"It is straightforward procedure" said Dr Julius Limbani, chief surgeon at the Croydon University Hospital where the transplant will take place. "All we need is a hacksaw, a sewing machine, a dead man's foot, one of those wooden stick things for the patient to bite on and presto! Michael's got a brand new foot. Well pre-owned anyway."
Ethically sourced
The operation has been met with criticism. Community activist Les Dyke thinks the whole idea is a morbid abomination. "We can't have people wandering around with dead feet!" he exclaimed "What if those feet belonged to psychos and serial killers? They could take over their new owners and run amok in a murderous rampage."
Dig for victory
Meanwhile speculation abounds as to the identity of the deceased donor. George Best was a prime candidate until it was revealed that both his feet have been sold into private collections to pay off the late soccer legends medical bills. Alfredo di Stefano's
successful quadruple by-pass
rules him out and departed England legend Stanley Matthew's extremity was found to be too worm-riddled following it's recent exhumation.
Foot of God
All of which leaves only Diego Maradona who has generously offered his swollen plate of meat in the interests of fostering good relations between England and his native Argentina. While technically still alive the World Cup winner and recovering coke fiend is planning to kill himself in front of a live TV audience of millions. His lawyer will then present the foot to Sven Goran Eriksson. The other foot is to be embalmed and used as the new Argentine League winner's trophy after that countries FA pawned the old one to pay their gas bill.