Brucie's Big Night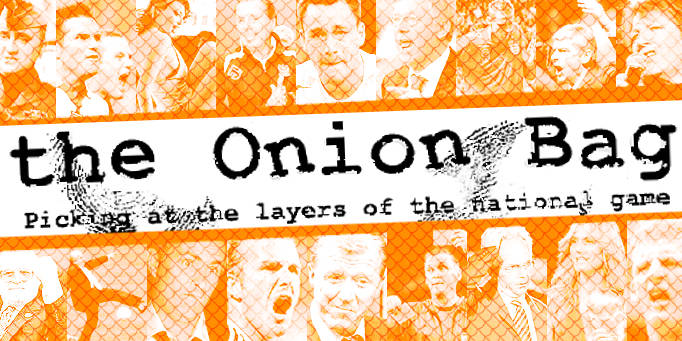 FA Cup 3rd round up
Premiership minnows Birmingham City were causing another upset by holding the League Two giants,
Torquay United, to a draw.
Torquay manager Leroy Rosenior was quite relaxed about his side failing to overcome the Premiership strugglers at home. "Today was like their final and they made the most of it. Take nothing away from City - they set their stall out and succeeded. Good luck to them."
Cliches and slack reporting
City manager, Stephen Bryce, was over- joyed. "They won't fancy coming to St Andrew's that's for sure. Today was our final, I just told the lads to enjoy the day - they might not get another like it."
In fact, Birmingham could have stolen the game had part-time striker Emile Heskey, who spends the rest of the week as a professional footballer, converted a half chance that fell his way during the second half.
Bryce won't have too much time to bask in the success as he has to go back to his regular job tomorrow morning - flicking through the jobs pages.
Hearn's Big Cup Poker Challenge
League Two Leyton Orient's chairman Barry Hearn announced today that in celebration of his team's stunning
2-1 FA cup victory over Premiership Fulham
he is to stage a soccer stars poker touranment at Orient's Brisbane Road ground just before the next round.
The boxing, poker, snooker, darts and bar skittles promoter said "The convivial atmosphere of an east London gambling den will be the perfect curtain raiser in what should be a cracking cup tie. We look forward to inviting top stars from whatever Premiership club we play to come and give me the football shirts off their backs."
When the Onion Bag pointed out that the draw had not been made and therefore Hearn couldn't possibly know that the O's would get a home tie against Premiership opposition, Hearn simply winked and said "Really? Wanna bet?"
Unhappy families
Elsewhere, Burton Albion's
draw with Manchester United
wasn't greeted well by all of the Clough household. Bertram Clough the second cousin of Nigel (once removed) was outraged at having only 14 seconds of BBC air time compared to the average 36 minutes given to everyone else in the clan. Celebrity psychic, Derek Acorah, told the Onion Bag the Brian was "satisfied" with his son's performance.
Spurs manager Martin Jol's attempt to make hopeless Leicester's
last minute winner at the Walkers Stadium
controversial has fallen on deaf ears. "If I wash Neil Warnock people would lishen... well maybe not."