Football's Corrupt Says Top England Fan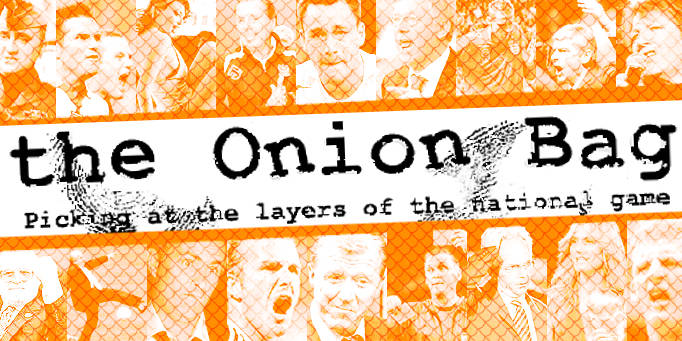 And Sven gets it in the neck as well
Top England supporter Harry Grimm faces public humiliation and a lifetime ban following remarks made about corruption, greed and laziness in top level football. To make matters worse he has insulted national team coach Sven Goran Eriksson.
The lifelong fan who is a veteran of all major international tournaments since Italia '90 and has sat through every England friendly at his own expense made the comments to The Onion Bag's intrepid reporter Larry Gak in a pub in Grimm's hometown of Croydon.
Good doggie
Our man Gak was posing as a white supremacist and with the aid of his faithful doberman pincher Raquel taped the embarrassing statements from England's number one fan:
• Most Premier League footballers are overpaid and lazy.
• Sometimes players agents give back-handers to managers.
• Sven Goran Eriksson likes to mouth off to the rich and powerful about stuff he knows nothing about, so he can feel like a big man.
Sonny boy
Grimm's agent Oswald Moseley vigorously denies his client has betrayed any confidences. "Harry's been stitched up by the press" he said. "He thought he was there to talk about joining the militant wing of Fathers 4 Justice but instead he was talking about corruption in professional football. This was a blatant attempt to undermine England's biggest fan on the eve of the World Cup."
Common knowledge
Eriksson has played down Grim's comments and said that his relationship with the fans is as strong as ever. "I am not upset" he told a journalist posing as a Scandinavian weather girl. "He only said what everyone else knows. Unlike the things I know of course. David Beckham? I know his name at weekends. And as for Rio… wait where are you going? I know lots of stuff. The players talk to me. I am their guru… come back. I am so depressed. No one appreciates me."