Big Sam's Cup Song Shock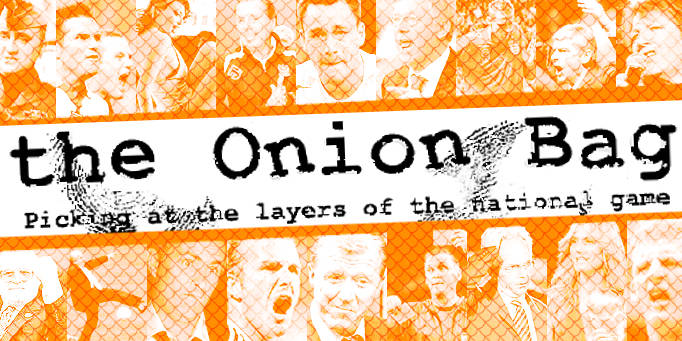 Trotters defy FA and record tune
Bolton boss Sam Allardyce has jeopardised his chances of landing the England managers job by recording a FA cup song before his team have made it to the final.
The song, recorded with local ex funny man Peter Kay, is called
Show Me the Way to Wemberillo
and is sung to the tune of Tony Christie's
Show Me the Way to Amarillo
which has blighted the nation's airwaves, football grounds and wedding party's for about a year or so.
Road to Nowhere
Big Sam has decided to record the song after Bolton's 1-0 victory over Arsenal. He is so confident that his team will get to the final at Wembley (assuming it's built on time) that he felt it would save time later. So he and Kay bundled the entire Bolton squad into the back of a Ford Transit minibus and drove to Abbey Road Studios in swinging London where veteran producer Peter Waterman was waiting to lay down some tracks.
Fool proof
FA officials are furious. "Premature recording of FA cup songs is a clear transgression of our rules. What if Bolton get knocked out in the next round?" An FA spokesman told our intrepid reporter Larry Gak posing as a smacked up Soho transient. "Big Sam can forget the England job now. He must think we are fools to employ someone who gets recorded making an idiot out of himself."
Allardyce is not worried that he may look stupid if Bolton don't make it to Wembley. "Even if we get knocked out I'll own the copyright on the song" he said. "Whoever does get to the final will want to use the idea. We'll clean up and I'll spend the cash on cheap African labour and the elderly."
In excess
To prevent other clubs from getting their FA Cup songs in early doors the Police are rounding up all music producers and closing down recording studios under the Unnecessary Powers Act 2006. Louis Walsh is still at large but Simon Cowell was shot in the head eight times by a jittery policeman who mistook the X-Factor judge for a suicide bomber. Cowell is expected to make a full recovery.