Gibbo: I'm Fake Sheik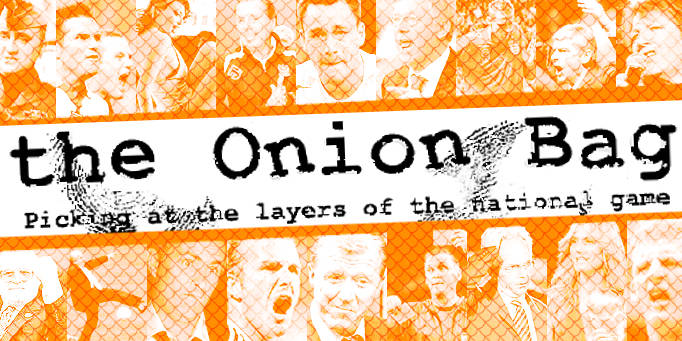 Boro plot to pot Sven goes pop
The fake-sheik-Sven-gate scandal was blown out of the water today as Middlesbrough chairman Steve Gibson came clean and admitted that he was behind the News Of The World's screaming front-page exposé that accused England manager Sven Goran-Eriksson of nothing less than treachery.
A contrite Gibson decided to tell all when he realised that his scheming had got wildly out of control. "I was the Sheik," millionaire Gibbo admitted. "After that 7-0 drubbing at the hands of Arsenal at the weekend, I realised that Steve McClaren had to go. I couldn't sack him, I'm too nice for that - remember how I refused to fire Bryan Robson? - so it became necessary to create a situation where Steve would leave of his own accord.
Ian Fleming
Gibson's labyrynthine plan, worthy of James Bond villain Blofled in its nefariousness, involved discrediting Sven thus opening the door for McClaren to set into his shoes as the new England boss. Gibson had planned to appoint none other than Sven himself as new manager at the Riverside.
"I got the Sheik robes on the cheap from a fancy dress shop. After than it was just a case of booking a few flights to Dubai," Gibson continued.
Len Deighton
The ruse worked but backfired on Gibson when Eriksson admitted he'd be happy to manage Aston Villa if the money was right. "At that point I knew it had all gone wrong. Villa? What was he thinking? And when he mentioned bringing Becks with him wherever he went, I knew things had gone too far."
John Le Carre
The Onion Bag's Larry Gak contacted Eriksson's representatives who said, "Yes, it is true. Sven will quit England after the World Cup and go and manage Villa. No, really. He will. Trust us. Of all the clubs he could pick if he won the World Cup, that bunch of Brummie tossers would be top of our list. He's always wanted to go to the Villa. Where else would he go? Now get lost, you worthless hack."
Hammond Innes
Last night, Gibson was having dinner with McClaren and trying to patch things up. "Steve and I have a good understanding. I understand he's a rubbish manager, and he understands he's shortly for the chop," he told the waiter while taking a piss.