Bbc Dumps Loony Lineker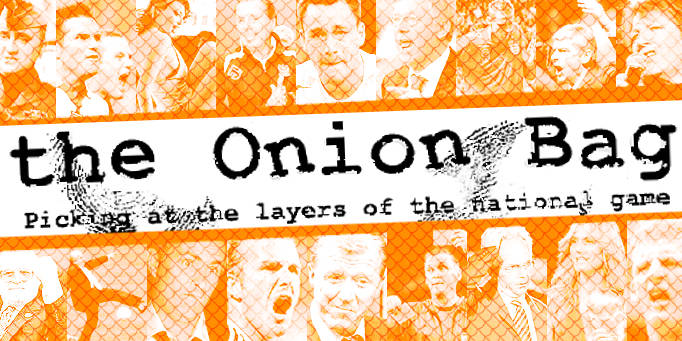 Sometime Mr Nice Guy goes off rails
The BBC last night unceremoniously sacked Match of the Day anchor Gary Lineker after he
got divorced
from his wife. The former England hitman, who was famously never booked in his career, accepted his "unreasonable behaviour" as grounds for the split from childhood sweetheart Michelle. BBC chiefs felt the break-up tarnished Lineker's squeaky clean image and could bring the Corporation's otherwise impeccable reputation into doubt.
Captain Kremen
Lineker's behaviour first became unreasonable - if you believe internet tittle-tattle - donkeys years ago when rumours of an affair with Rolling Stone Bill Wyman's child bride Mandy Smith circulated. Subsequent stories about swapping steamy text messages with the amusingly named Tara Stout, ex-girlfriend of Crystal Palace chairman Simon Jordan, have not helped his reputation.
More recently, Lineker was said to have been "reacting fiercely" to his good guy image by turning up for work dressed as a PUNK rocker, and was apparently modelling himself on famous zip-and-pinner, Sid Snot. Suggestions that Lineker has been going through a midlife crisis have been strenuously denied by his agent.
Gizzard Puke
A BBC spokesman burbled, "Mr Lineker turning up for work with a safety pin through his nose was unacceptable. Then, a few times he swore at Mark Lawrenson, who got very upset and had to be comforted by Motty. The divorce was the last straw. The BBC orchestrated a huge sympathy campaign when Mr Lineker's first son was diagnosed with cancer, making sure the nation was aware of every detail of little George's progress. We feel he has thrown our goodwill, not to mention a desperate need to make a news story out of anything, back in our faces. On behalf of the country, we now disown Mr Lineker."
Cupid Stunt
The Onion Bag's intrepid reporter Larry Gak tracked Lineker down to his Caribbean hideway, where he is using
radio signals
to topple nearby missile tests - as well as
shagging his next door neighbour
- and asked him what he planned to do now the BBC had axed him. "I might open a nightclub. Meet some tasty birds, right? And I might get another super fast car. Yeah. I'm not past it. I'm recording my first single next week. Want to go clubbing? Fancy a crisp? Or shall we play on our bikes...?"