Mclaren Fashions A New Squad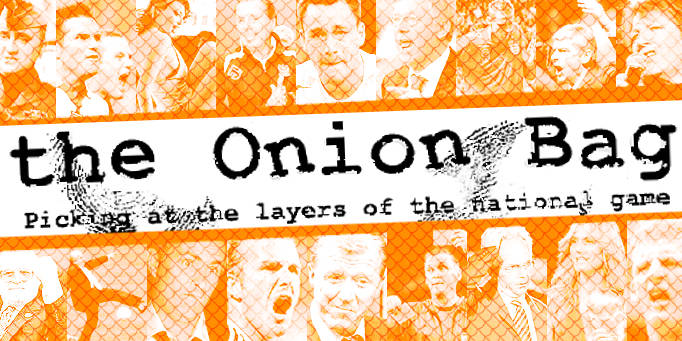 Players get a dressing down (and up)
Details have been emerging of the shocking behind-the-scenes changes that football svengali Malcolm "Steve" Mclaren has been making in the new England camp.
Fame
Following England's spectacular (or should that be "mildly distracting") win over Greece a source close to the fiery red-head has spilled the beans. In a bid to overcome national indifference to the England team, Mclaren has been thinking "outside the box" (or "lamparding" as it is often known). "England's footballers have become so obsessed with their own image, fame and celebrity that the football is suffering. Mal...sorry, Steve decided to give them a taste of their own medicine and make them dress like numptys for a season or two..."
Fashion
The ginger impresario has drafted in one of his previous colleagues, Vivienne Westwood, to redesign the team strip and re-fashion the England squad Westwood has wasted no time in providing the team with a new "superboot" which is tipped to give them the edge for the Euro 2008 qualifiers.
Superstar megaplayer Darius "Lobster Boy" Beckingham has been left out after refusing to try on the boots (they clashed with his gaultier corset).
Changes
In addition, some other England legends will never grace the national team list again. Marty Feldman, Peter Beardsley, Paul Scholes, Rio Ferdinand and Les Dawson all received tactful personal phonecalls from the ex-pistol boss. Transcripts of the calls are unavailable, but it is believed the general bent of the conversations was "you're pug-ugly so Viv doesnt want you wearing her sequinned velvet pedal-pushers."
The England management team released a statement saying "We're obviously not going to get anywhere on skill, so perhaps we can distract the opposition by wearing really stupid clothes"...
Draft designs of the new strip have also been released, with the "shirt" consisting of two lengths of heavy duty gaffer tape and a pair of nipple clamps.
Under Pressure
Despite calls for a statement, leaders of the FA were unavailable for comment as they were all attending a fitting for their new ostrich feather waistcoats and thigh length leather boots.