Red's Haifa Game Switched To Palestine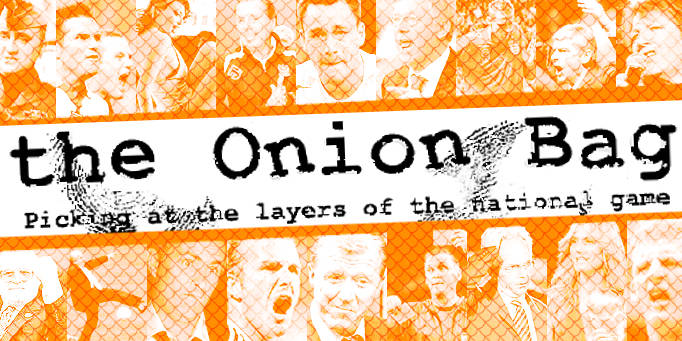 Euro clash promises fireworks
Liverpool manager Rafael Benitez's already reddened cheeks were on the verge of total destruction after UEFA ruled that the away leg of Liverpool's Champion's League qualifier with Maccabi Haifa of Israel is to be switched to Palestine.
Hizbullah-king
The venue had to be changed due to the repeated bombing of Haifa by Hizbullah which is part of the escalating conflict with Lebanon. With the pervading sense of misery and fear caused by the constant threat of missile attack and increasing loss of innocent life, UEFA officials were concerned that Maccabi's stadium would not get a safety certificate in time so the tie will now be played in neighbouring Palestine at the Mass Grave Stadium in Jenin.
Logistics
However, Benitez is said to be furious that the decision to move the game to an even more dangerous location has been made without consulting him. "This is a ridiculous idea", he told The Onion Bag's embedded reporter Larry Gak. "There are any number of equally dangerous venues in Grozny or Baghdad that would be much easier to get to. Do you realise how difficult it is to get flights to war torn Middle East locations? Easyjet only go there from Stanstead. That's miles away!"
Glass Haifa full
Liverpool Chief Executive has lodged a protest with UEFA, FIFA and the UN who were all set to pass a resolution ordering the match to be played at a more sensible location until a building was destroyed in Beirut killing dozens so they all decided to watch the carnage on al-Jazeera instead.
Voice of the fans
The football mad Palestinians, can't wait to watch the game. Yasser, a 15 year old street urchin from Jenin is a big Liverpool fan who proudly sports a 1980s replica shirt passed down to him from his dead father. "I can't wait see my heroes like Alan Hansen and Kenny Dalgleish. It will be a real treat. Assuming I haven't been shot or radicalized by then."