Van Der Meyde: My Hound Hell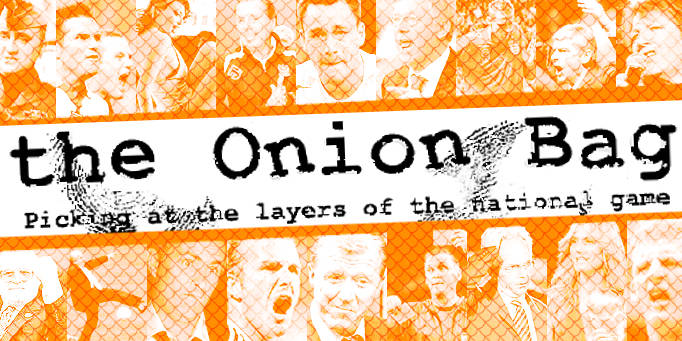 Everton misfit blames troubles on dog-knapping
Everton's Dutch winger, Andy "Darth" van der Meyde, has blamed his recent run of bad luck on the distress caused by the kidnapping of pet pooch, Mac. The dog, still just a puppy, was taken following a burglary at his home a few weeks ago.
The pilfered loot included a Ferrari, a Mini Cooper, six Rolex watches, as well as Mac, a seven-month old pedigree Dogue de Bordeaux. Sick thieves demanded a £5000 ransom for diminuitive yapper, who has since been returned unhurt.
Mac And Me
Van der Meyde had only just recovered from his hospitalisation following the alleged spiking of his drink in a Merseyside wine bar when the burglary occurred. "You shee I was lots of sad by the taking of Mac. Zee Ferrari and zee Cooper, I was not consherned with. But Mac, he wash my faithful shervant - and alsho my
lover
. Shince he wash shnatched, I was not myshelf. Now he ish back, so I think Andy will alsho be back in his head for Everton."
E.T.
Merseyside police were baffled by the crime. Chief Superintendent Clemence McDermott Dalglish feared the worst. "We were expecting pet pooch parcels in the post. Kidnappers: dey do dat, don't dey?" he said, waving his arms about stiffly, before adding, "We hope to make arrests shortly."
Anti-Scouser Boris Johnson has been quick to comment on Van der Meyde's situation. "He got his mutt back. He should stop moaning. You Scousers are all the same... What? He's Dutch? Oh bugger..."
Munchie
Meanwhile, Everton boss David Moyes expressed his thanks for the safe return of Mac. "Hopefully this will kickstart Van der Meyde's career at the club." The Dutch ace's spell with the Toffees has so far seen injuries, a handful of appearances and a red card following his £2million transfer from Inter Milan in 2005. "I'd love him to play well again," Moyes continued. "Then I could sell him and get my money back."
Chow Mein
Last night detectives were keeping close tabs on Liverpool's considerable Chinese community in the hope of finding the dog-knappers.